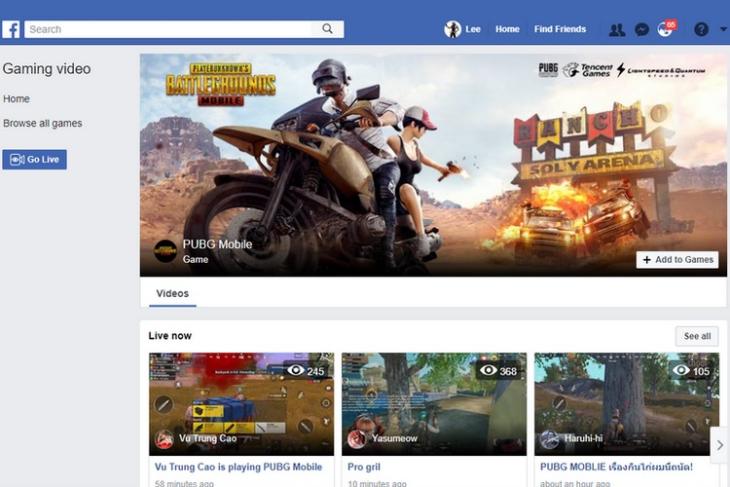 Facebook recently launched a gaming creator pilot program to challenge Twitch in the world of game streaming. Facebook is now upping its efforts to grab a larger piece of the game streaming pie by launching a game streaming hub under its main website, which gives Facebook live streamers a chance to lure away Twitch's audience.
Facebook's new gaming video destination, which is available at the fb.gg short URL, will aggregate live streams of popular games like Fortnite and PUBG among others, as well as pre-recorded gaming videos that have been uploaded by users.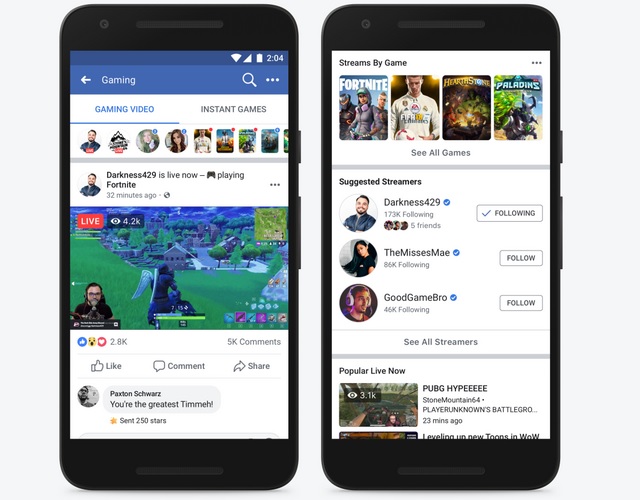 There is no doubt that Facebook's gaming hub has been created to lure away the huge game streaming audience away from Twitch, or at least a portion of it, as the key titles that are at the front and center of fb.gg are Fortnite and PUBG, both of which draw the highest engagement on Twitch.
On Facebook's gaming hub, users will be able to discover gaming videos related to their favorite games, or from a select few creators, pages they like or groups they are a member of. Moreover, fb.gg will also play host to content and live streams from esports competitions and gaming events.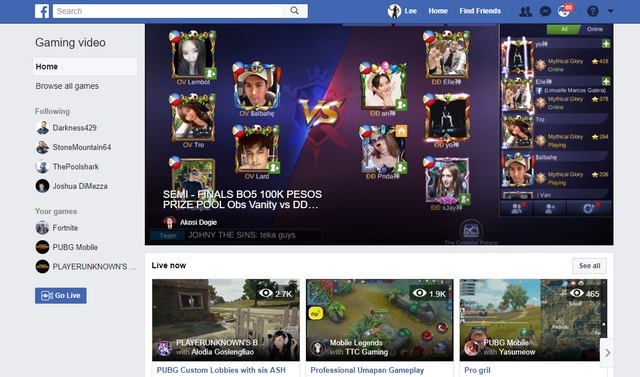 The homepage of the gaming hub lists the most popular ongoing live stream, while a tab called 'Live Now' below it suggests other live streams that are drawing the highest user engagement. You can also follow the games you like and add them to your favorites list, and follow popular streamers to prioritize their content/streaming session in your gaming feed. As for the diversity of games available on the hub, you can choose from Fortnite, PUBG, PUBG Mobile, League of Legends, FIFA 18, H1Z1, Far Cry 5, Overwatch and God of War among other well-known titles.
Facebook is also experimenting with a host of additional features such as a feed on the gaming hub where users can discover relevant content, alongside an Instant Games tab on the mobile version to quickly switch between watching streams and playing/streaming games.
Even though Facebook has an upper hand over Twitch when it comes to sheer reach and users, how many would join Facebook to stream their games is a big question. To become a real Twitch rival, it will need to shed the image of a full-blown social network, which is tough if not impossible.