If you are looking for Bluetooth Stereo Headphones with microphones within price range of $50-$60 US Dollars, Avantree Hive Wireless Bluetooth Stereo Headphone can be a worthy choice. Avantree Bluetooth Stereo Headset comes with cushioned on the ear form factor, ability to control music and connect to the device wirelessly or you can connect the headsets using 3.5mm headphone jack through cable included with these headphones. The headsets also have a microphone which you can use for receiving calls, redialing  or during VOIP internet video or voice calls. This is our hands on review of Avantree Hive Wireless Bluetooth Stereo Headphone and we would like to thank MobileFun.co.uk for providing the headphones for review.
If you wish to buy Avantree Hive Wireless Bluetooth Stereo Headphone, you can buy it from www.mobilefun.com , MobileFun.co.uk ships worldwide  and has a wide collection of SIM free mobiles, mobiles iPhone, iPad and tablet accessories you wish to buy.
1. What comes out of the box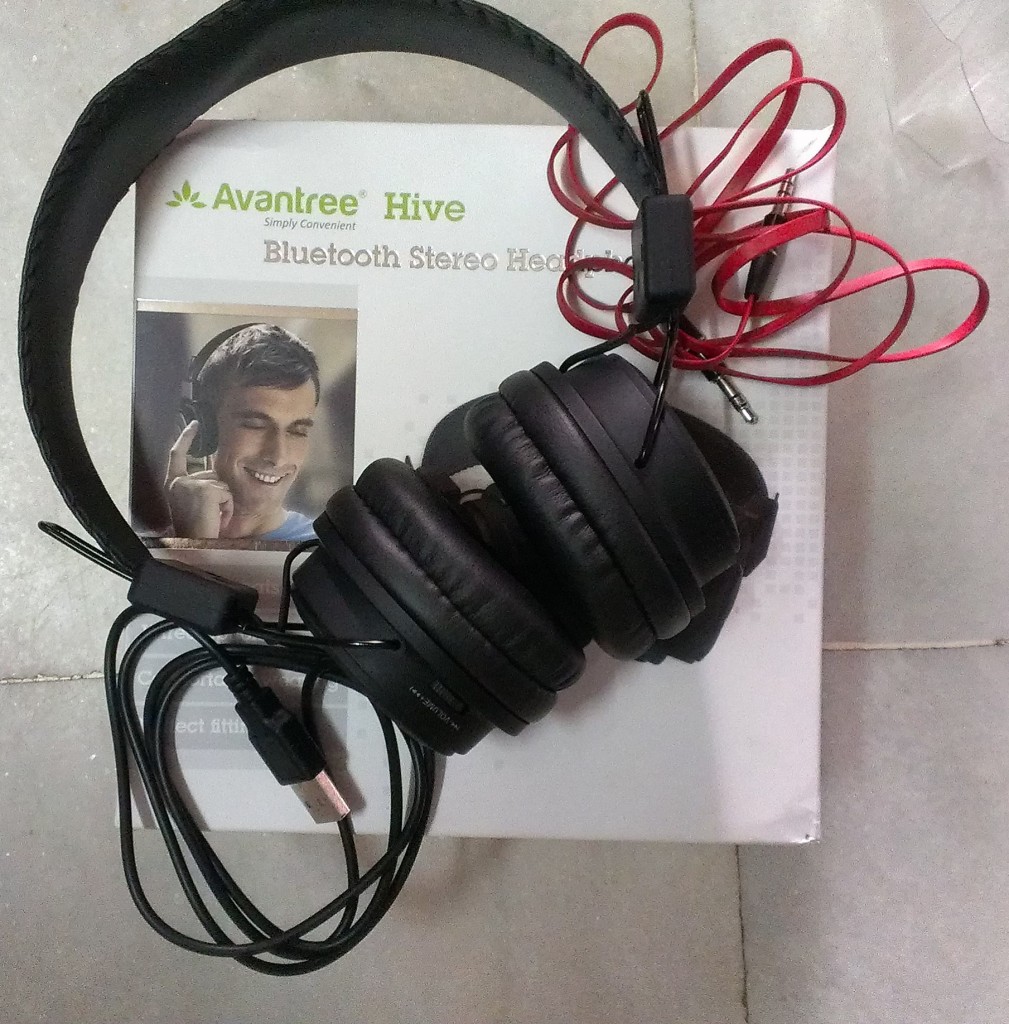 Avantree Hive Wireless Bluetooth Stereo Headphones come right out of the box with wireless headphone with controls, Avantree also provides cable that you can use to attach with your device and headphone to listen just like any other normal wired headphone. Avantree provides a USB charging cable you can use to connect the headphone with USB port of your PC or laptop to recharge your headphone in case you wish to hear your content wirelessly. You also get a user manual and 1 year warranty by Avantree against any manufacturing defects.
2.  Quality of headphones and Cables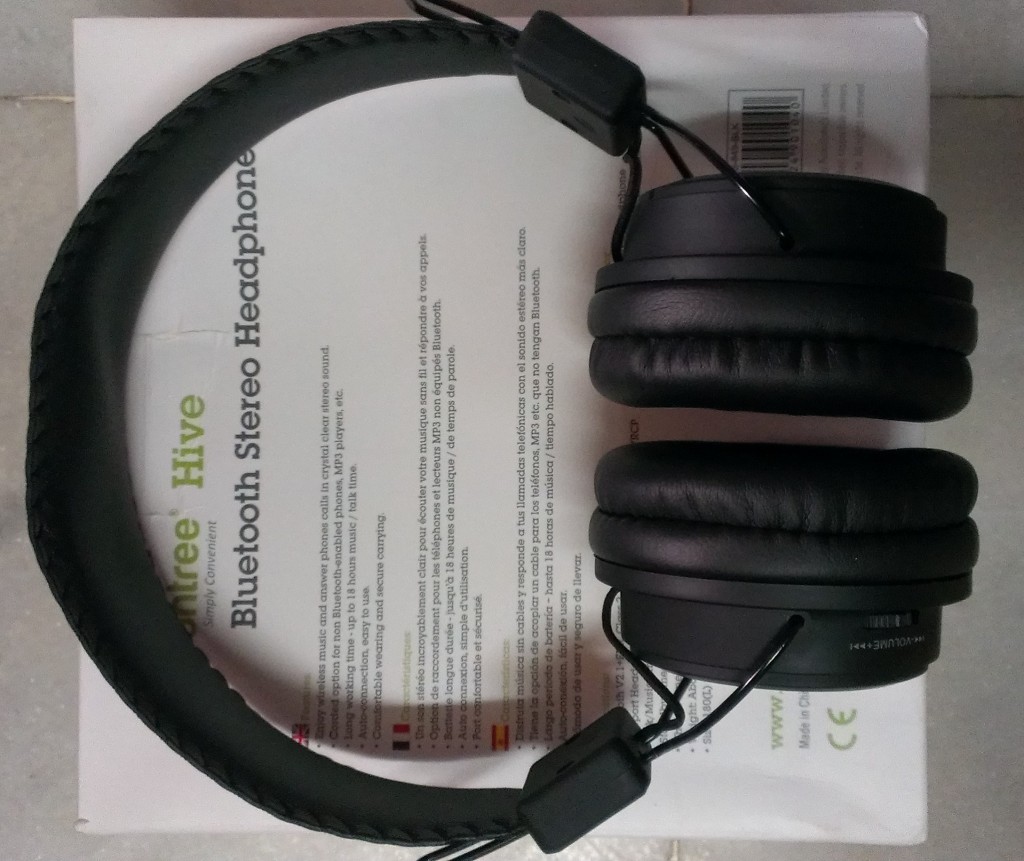 Avantree Hive wireless Bluetooth Stereo Headphone weighs 180 grams. The headphones are 155mm wide, 200mm in height and 70mm in depth. The headphones have on the ear form factor, the ear cups are designed to fit in the ear to isolate noise and provide good sound quality.The headphones have rubberized finish over the material that provide fingerprint resistance to the body, the headband is average but fits well, the headphone adjustment with your ears can be quite tricky sometimes as the adjusting band doesn't have a stopper to easily adjust each side according to your ears. The headphones control and microphone are easy to use and serves the purpose.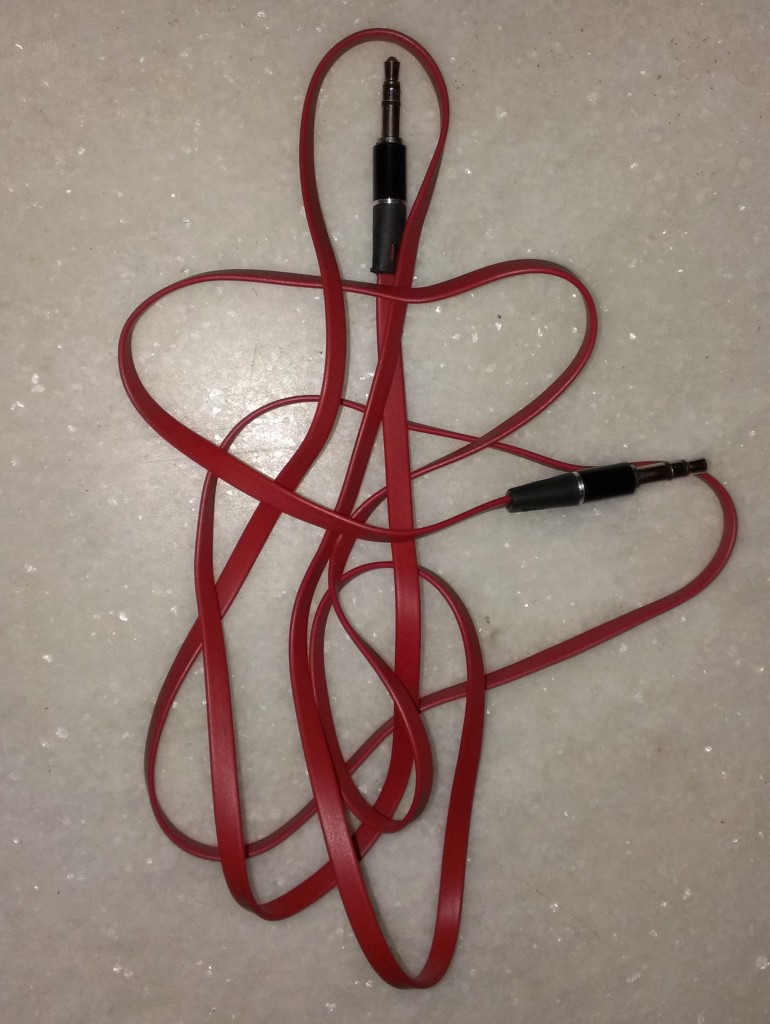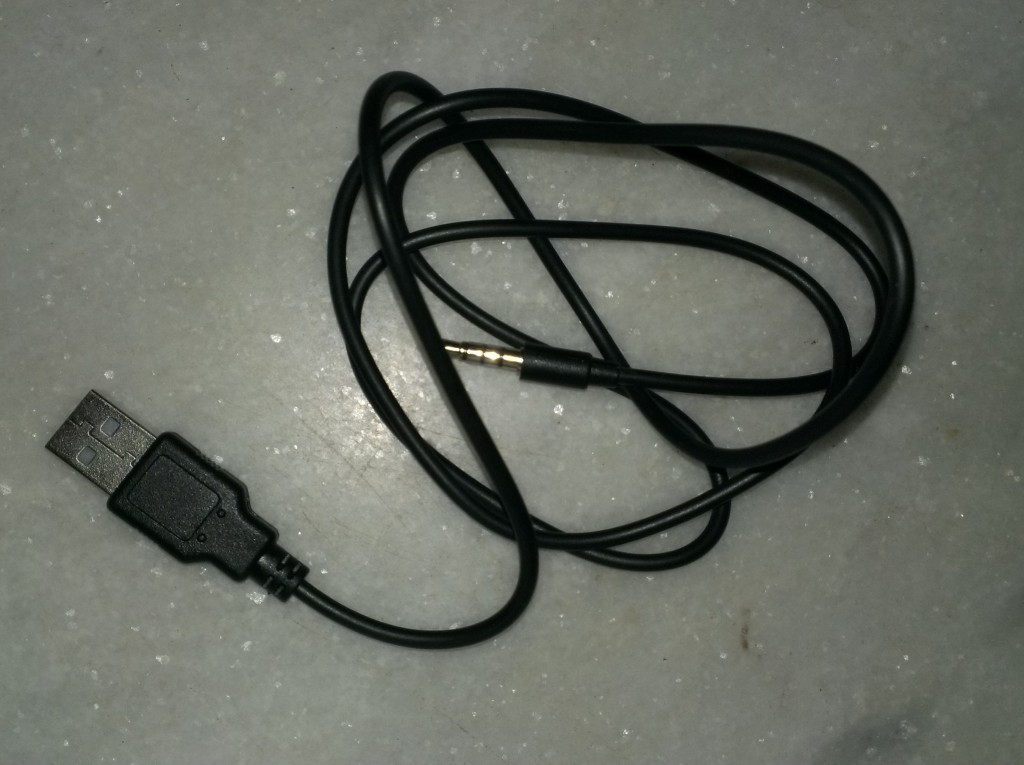 Although the headsets are wireless, but it can be used with cable, and the cable has a red color, rubberized finish and tangle free flat cable design so that you don't need to mess with it.
3. Compatibility and Controls
Avantree Hive wireless Stereo Headphone can be used with any Bluetooth 2.0 supported or 3.5mm jack compatible devices. Avantree Hive Wireless Stereo Headphones can be used wirelessly via Bluetooth 2.0 (using 2.4GHz radio band) or in case you don't want the hassle of recharging the headphones, you can use it with any 3.5mm headphone jack just like any normal headphone.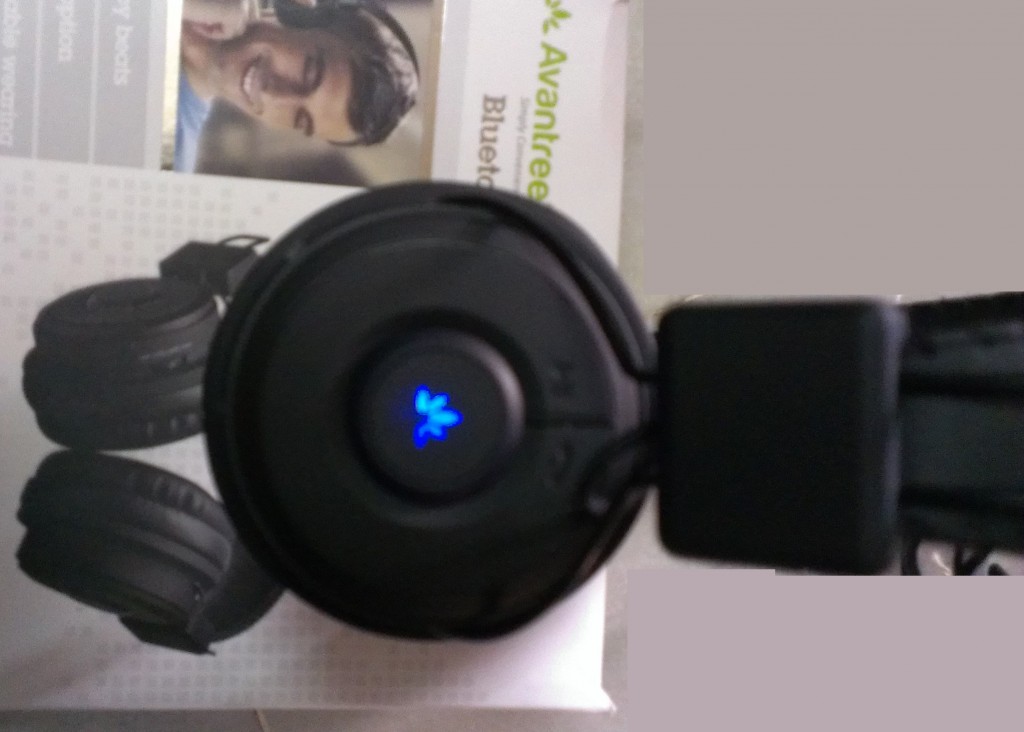 The headphone comes with LED indicator (blue and red) on the right side which notifies you about pairing, discoverable mode, on/off and low battery or charging the headphones. The headphones have inbuilt 1100 mAh Lithium polymer rechargeable battery which gives a standby time of 240 hours and talk time of 10 hours on a single charge.
The headphones have Bluetooth 2.0 built right inside the headphone with an operating range of 10 feet and easy pairing will all Bluetooth enabled devices and handsets.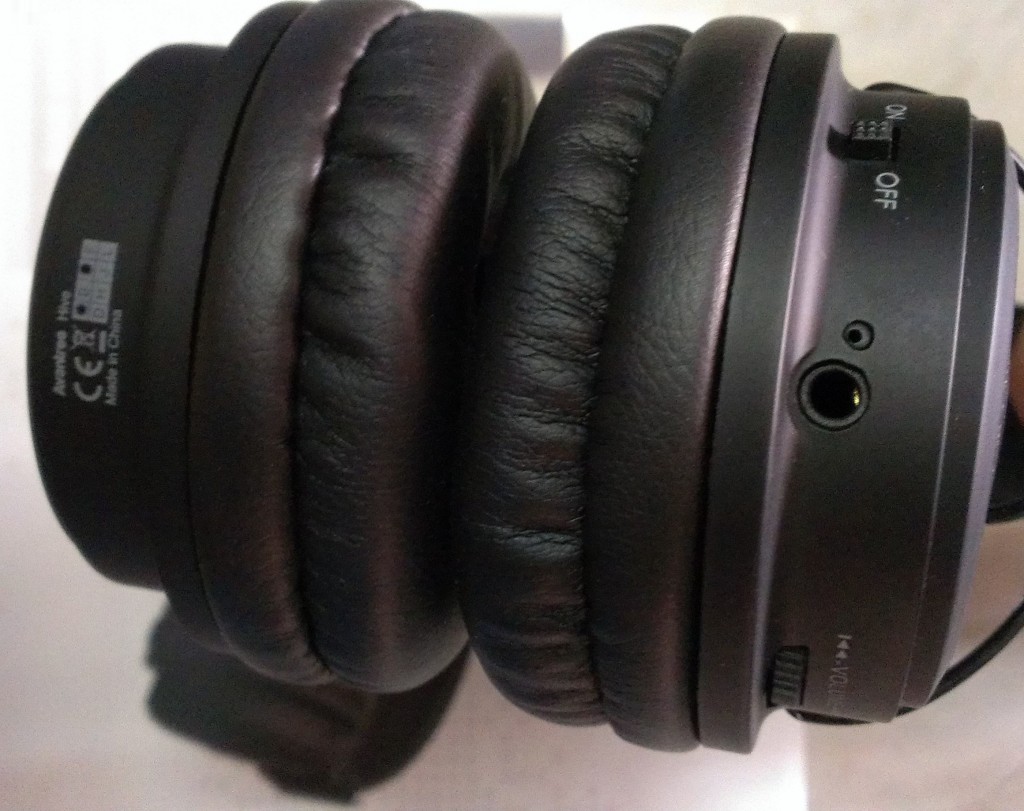 The headphones have inbuilt microphone that lets you do video or audio calling over the internet by using headphones, you can use your headphones to receive calls or redial numbers.
On the right side you have the play/ pause button to control your music, just besides it you have the call button that you can use to answer calls or redial numbers.
You can control the volume up or down using the slider on the lower right side of the headphone. You can switch on/off the headphones using the power on/off button on the lower right of the headphone.
4.  Sound Quality and Noise cancellation
Avantree Hive Stereo Headphones have 40mm diameter dynamic speakers with neodymium magnets which produce fair sound quality with a frequency range of 20-20000 Hz. The on the ear cushioned ear cups are good at noise cancellation but are uncomfortable to wear for a long time. The sensitivity of the high level beats is not that great and the sound cracks at high volume. The headphones although providing good noise cancellation and sound enhancement, the bass and vocals seem to be pale and won't impress you a lot.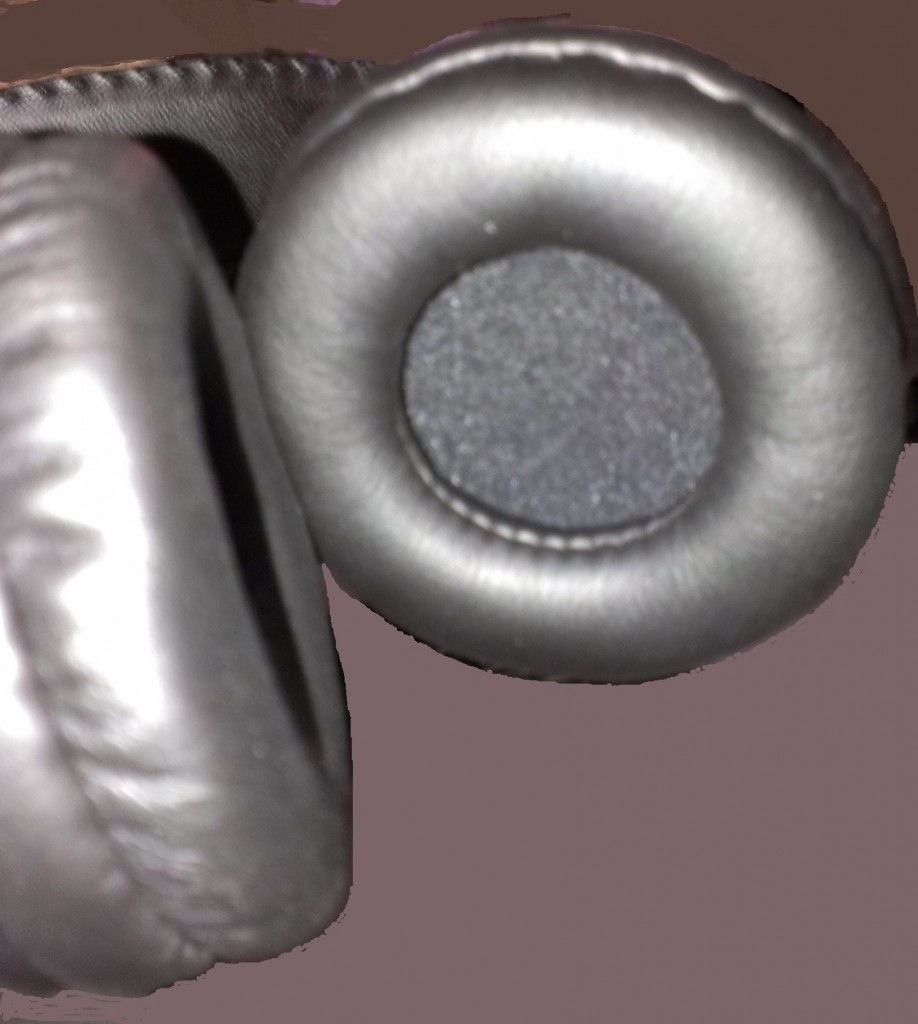 While comparing it with the Apple earpods  the music and sound quality was not as good as Apple earpods which produce much more accurate bass, tremble and vocals, but the sound quality was decent with some cons like low bass and average sound clarity.
But if you can compromise on music quality, then these headphones are fine, but if you are a true audiophile, then you would ask for more in terms of music clarity and comfort, but for a normal user who is looking for headphones with good noise cancellation, microphone and listen and control content without the hassle of wires, these headphones are a good choice under $50 USD.
You can explore Samsung Galaxy S4 Accessories here.
SEE ALSO: ASUS All in One PC ET2220IUTI- B043KAIO (Hands On Review)