YouTube has greenlit the production of an LGBTQ documentary based on the Pride movement that will document the movement's impact and how it influenced the lives of people belonging to the LGBTQ community. Titled 'State of Pride', the documentary will be co-directed by Rob Epstein and Jeffrey Friedman and will be produced by Portal A.
'State of Pride' will depict a series of interviews that will portray how the Pride movement has evolved over the years, the values associated with it and the movement's significance through the personal experience of people belonging to the LGBTQ community.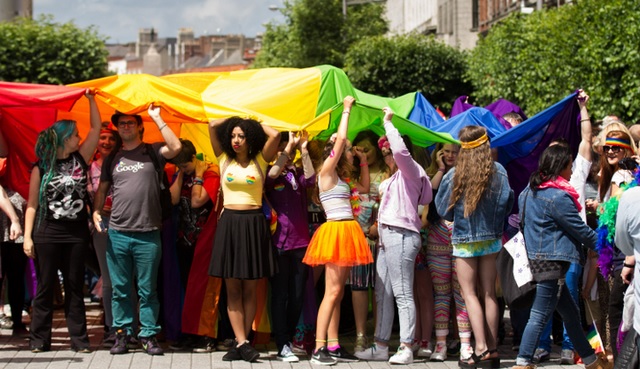 The directors Epstein and Friedman has previously helmed critically acclaimed films such as the 'Common Threads: Stories from the Quilt' and 'The Times of Harvey Milk', both of which won an Academy Award, as well as the LGBTQ documentary, 'The Celluloid Closet', which won an Emmy award.
The interviews will be conducted by Raymond Braun, a former YouTube executive who led the company's LGBTQ outreach efforts. In the film, Braun will be shown traveling across different cities in the US to meet with people who were a part of the movement and will document the mobement's impact on their lives. YouTube is eyeing a 2019 release for 'State of Pride' on its platform and it will be accessible to all users without any paywall.
"We are incredibly honored to bring this important and compelling documentary 'State of Pride' to people around the world. The film features powerful conversations with inspiring individuals as they open up about Pride and how it has changed over the past 50 years", YouTube's Global Head of Original Content, Susanne Daniels was quoted as saying by Variety.