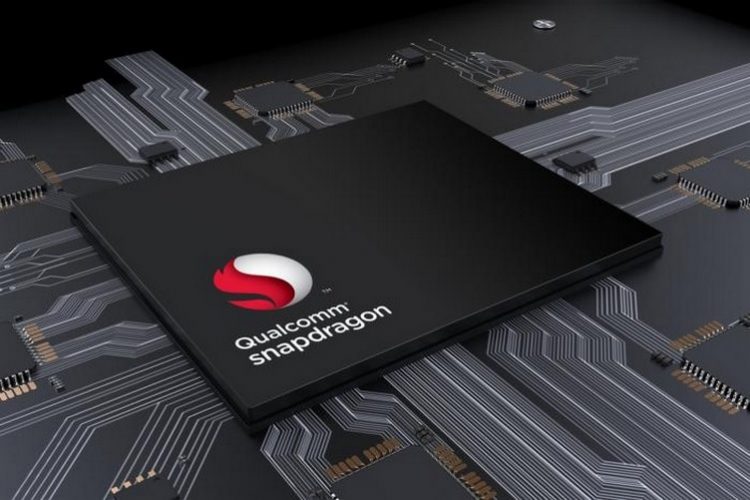 An unidentified Qualcomm chipset has just popped up on Geekbench, revealing impressive scores both on the single-core and multi-core tests. Codenamed 'msmnile', the chip got a single-core score of 3,697 and a multi-core score of 10,469, both of which are significantly better than the Snapdragon 845, but fall somewhat short of Apple A11 Bionic that powers the iPhone X.
While there's no way to positively ID the chipset right now, speculation is that it is actually Qualcomm's next-gen flagship SoC, the Snapdragon 855, which is expected to power many of the 2019 flagships, including the Galaxy S10 (US versions), OnePlus 7 and more. The impressive benchmark scores also seem to back up some of those claims, although, there's no way to say this with any certainty right now.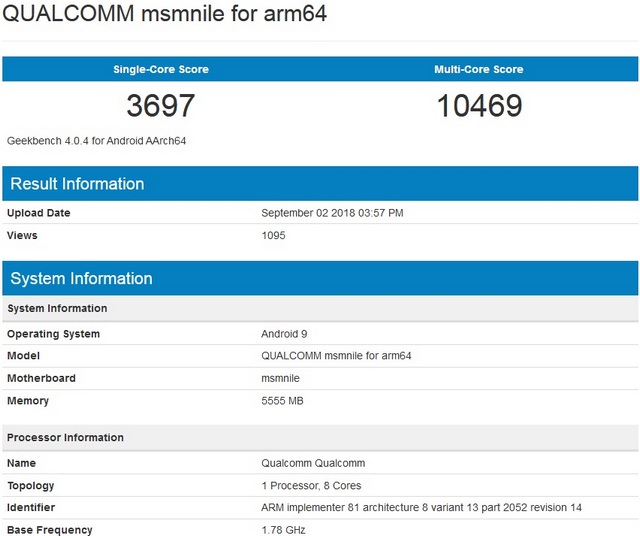 As can be seen in the accompanying image, the chipset was seemingly paired with 6GB of RAM in benchmarked test device running Android Pie. The listing also shows that the chip will come with an integrated octa-core CPU that was clocked at 1.78GHz for the test, but if it's indeed the Snapdragon 855, it will likely have a higher max clock-speed in most devices.
It's also worth noting here that, the test device powered by the aforementioned 'msmnile' was also spotted at HTML5test, where its Chrome browser (Dev version 68.0.3440.91) scored 510 out of a possible 555 points.
With 2019 shaping up to be the year of 5G, Qualcomm's Snapdragon 855 SoC is expected to be the first chipset to come with an integrated modem that supports the new standard. It's also expected to have a faster CPU, a more capable GPU, better thermal management, and thanks to the 7nm fabrication process, will generally be more power-efficient than its predecessor(s).
Reports last month suggested that OEM sampling for the Snapdragon 855 had already started, so it won't be a massive surprise if the benchmarked chip indeed turns out to be Qualcomm's next-gen top-of-the-line SoC that's expected to herald the 5G era for mainstream consumers.
---