Superheroes are busy all time fighting against the villains and devil powers of all kinds, but that's not the only reason why they aren't online. There are some hidden reasons too, here are they.
For Hulk, Laptop or smartphone is too small, his one finger covers the whole keyboard, so he can't type. For Spiderman, the keys sticks to his fingers, so he can't type. Similar issues for other Superheroes too.
Check the pic for hilarious visualization.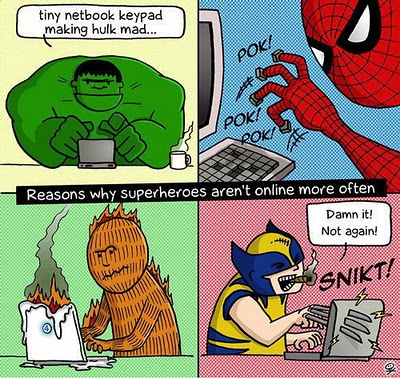 SEE ALSO:
Thank you Mario ! But your princess is in another castle
Best way to Increase Download Speed (Comic)