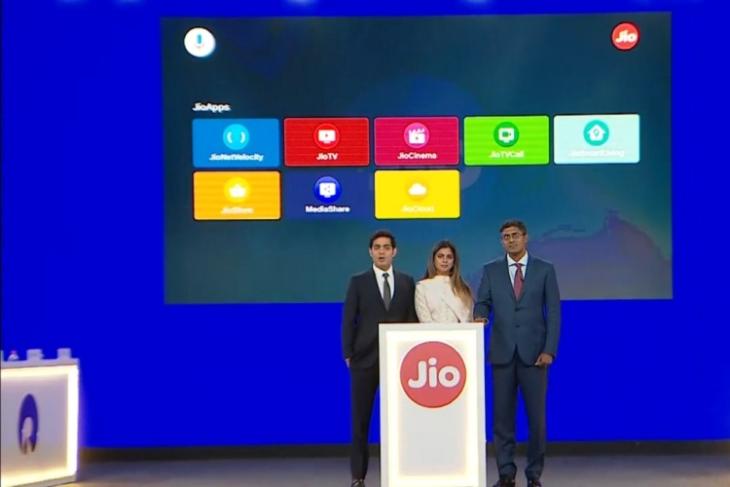 At its 41st Annual General Meeting (AGM), Reliance Jio today launched a myriad of new products and services to further boost its expansion into more technology ecosystems. The company has unveiled the much-awaited Jio GigaFiber and the upgraded JioPhone 2, but we also got our first look at the Jio GigaTV set-top box.
The Jio GigaTV set-top box will work alongside the company's Jio GigaFiber service and offer viewers the ability to watch their favorite shows in 4K (Ultra-HD) resolution with a wide selection of videos and voice command support. Here's everything we know about this set-top box from the RIL AGM announcement:
600+ Channels
Mukesh Ambani's elder son Akash Ambani introduced Jio GigaTV saying the set-top box is a key component of the company's new smart home platform. It will offer users access to the suite of Jio services and apps, along with 600+ TV channels, movies through JioCinema, music streaming among other entertainment options. Ambani also said the set-top box would enable VR gaming, though how exactly remains to be seen.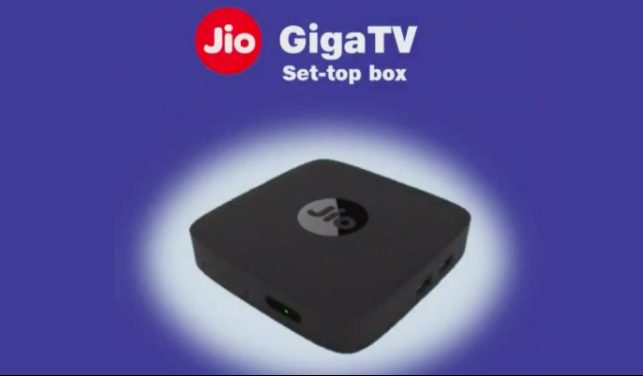 Voice Controls
Taking a cue from existing set-top boxes and streaming dongles, Jio GigaTV also comes with a microphone-enabled remote. It supports voice commands (via Google Assistant) in most Indian languages, according to the company. You can simply press the microphone button on the remote and ask the GigaTV to play any content, or start a video conference.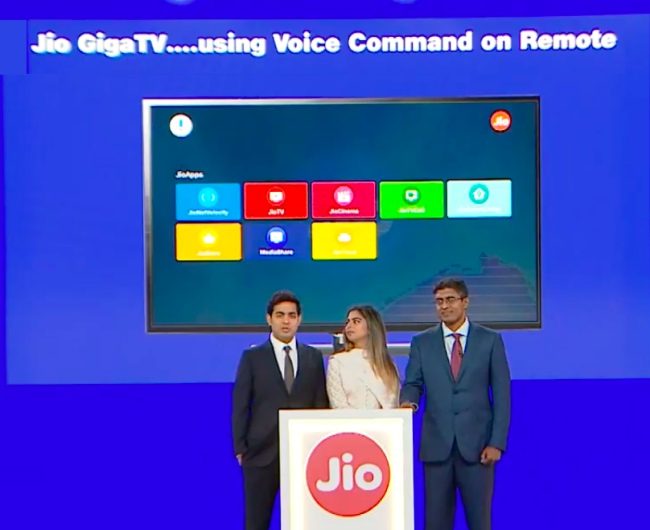 Video Calling
Yes, we're not kidding. This is one of the most impressive features of Jio GigaTV, where it will enable users to place video calls via the set-top box itself. This means you can start multi-party video conferencing with other Jio GigaTV users, but it's not restricted to that. You can place calls to other devices such as phones, or tablets on a Jio network.
The GigaFiber routers will come bundled with the GigaTV set-top box, with the price and availability expected to be announced on August 15, when registrations open.
Talking about the benefits on TV calling, Isha Ambani, said, "You can call every other TV that is powered by Jio GigaFiber. You can also call a mobile or tablet connected to every network. Of course, the best experience will be on the Jio network."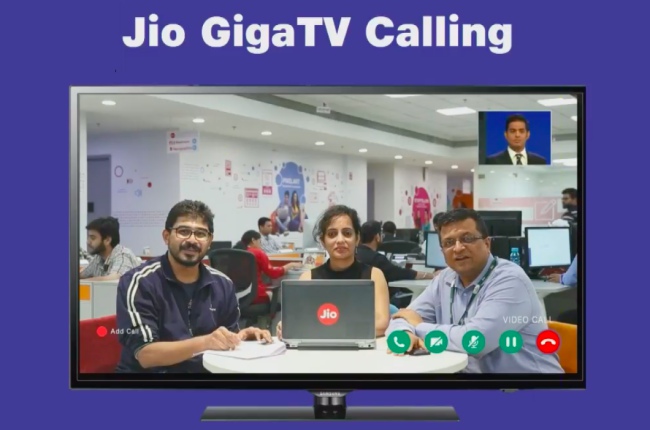 However, there's a small catch. Just like other Jio services, GigaTV will work only with the company's own JioGigaFiber broadband connection, which means you are entering a walled garden with this set-top box.
So, will you be getting the Jio GigaTV bundle? Let us know in the comments below.