This is a hilarious comic strip about the relation between overhead wires and birds. With the increasing trend of wireless technology, birds are going to have a tough time to find a spot to rest.
And this might turn the birds in to Angry birds.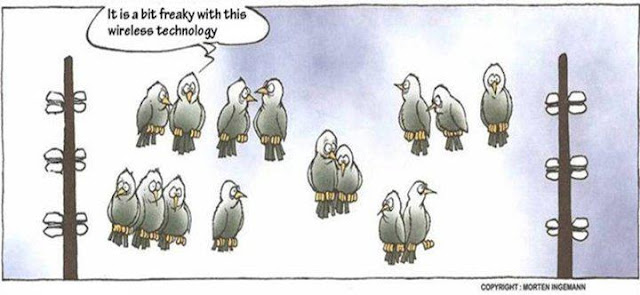 Like this post, share it and comment below.
SEE ALSO:
Best way to Increase Download Speed
Hierarchy in Silicon Valley (Comic Strip)