While Jio has made mobile data more affordable, Google has focused on Wi-Fi based connectivity at stations and other public places to bring internet to the masses. The result is that a lot more people are using Google's services and apps such as YouTube, Chrome and others.
After launching lighter "Go" versions of its popular apps, Files Go and Datally specifically for the Indian market, Google is adding an awesome new feature in Chrome for Android for users in India and a few other markets. Chrome will now automatically download and save offline versions of articles you're most likely to read.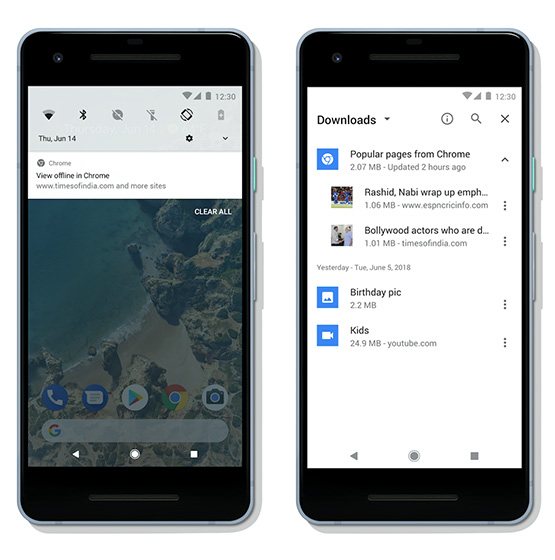 Now, when you connect to a free, unrestricted Wi-Fi connection, Chrome on Android will automatically download latest blogs and news articles in the "Articles for you" section. These are the articles which Chrome routinely curates based on your web browsing patterns. With the new feature, users will be able to access articles even without internet access.
The feature is being launched in 100+ countries, including India, Nigeria, Brazil, Indonesia, where a lot of users face patchy network conditions. These articles and the pictures added in the article are automatically archived. Videos, on the other hand, are not archived as they would eat up storage quickly.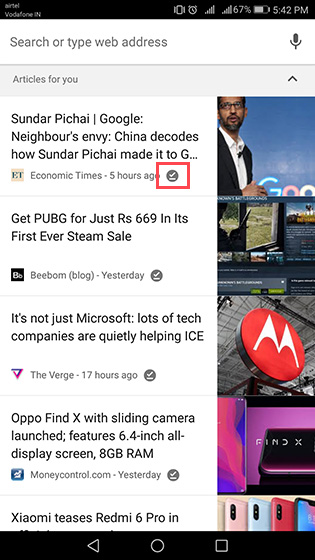 The articles available offline are marked by a small tick inside a circle and can also be found within Downloads in Chrome. Since the list is self-curated, there is not much that you can do with it.
One drawback of the feature is that it will bloat your smartphone with cache, and besides slowing down Chrome it can be troublesome for those using budget handsets. It might also make those who don't use Chrome to read articles feel bullied by Google.
But for those who are hooked to their smartphones and Chrome for their daily link reading can rest easy as the whole deal just got a lot easier. For example, Chrome can automatically download articles when you are at home in the morning, leaving you to read news even offline on your commute. Now isn't that something?