While growing up you must have used a chart known as "An Ideal Boy" (Adarsh Balak) either for your homework or as a class lesson.
But, Priyesh Trivedi, a Mumbai artist started publishing his own version of "An Ideal Boy" and instantly became a viral sensation. His art work is a deep reflection of the present day generation's reaction to the same situations mentioned in the chart.
Here's a look at a series of images that'll make you laugh to the core:-
1. Hmm…Even Better Than Watching An Action Movie!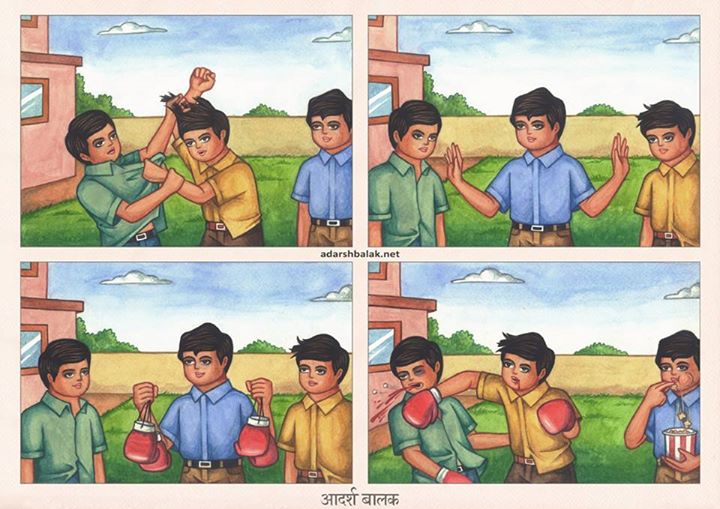 2. A Smoke A Day Keeps The Tension Away, Dad!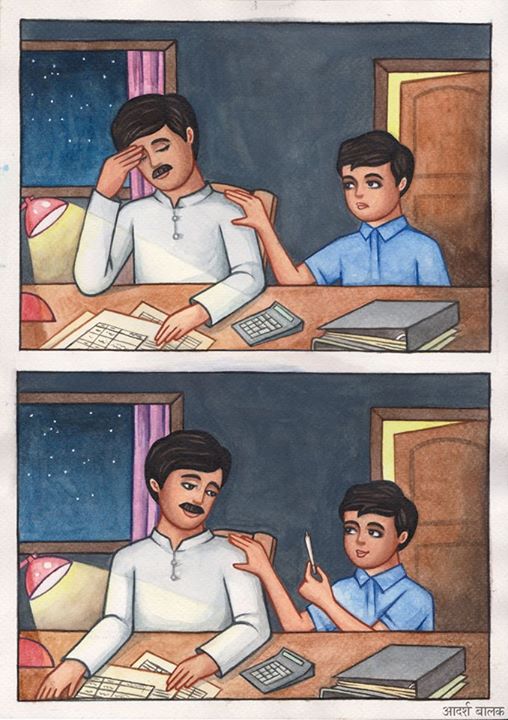 3. Let's Give This World One More Adarsh Balak!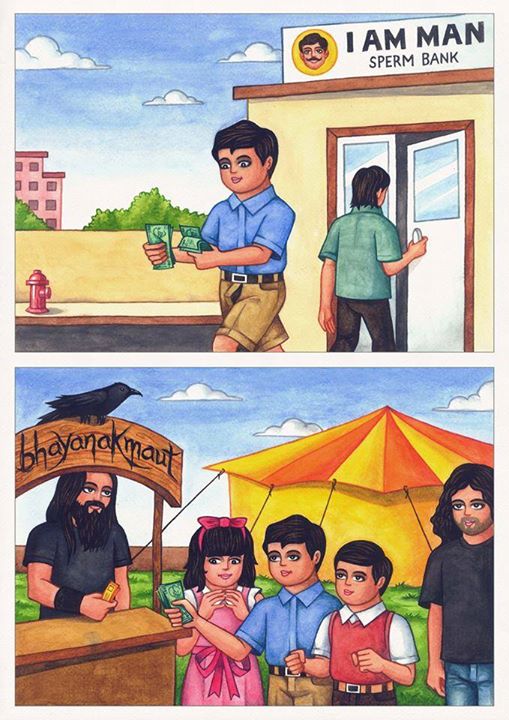 4. Nothing Better Than The Feeling Of Getting High!
5. You Gotta Do It Right. Always!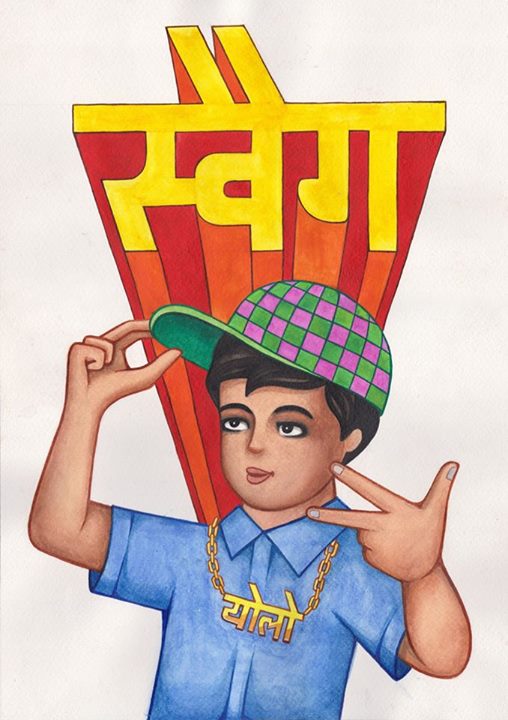 6.  Graffiti With National Purpose. Yup, That's How I Do It!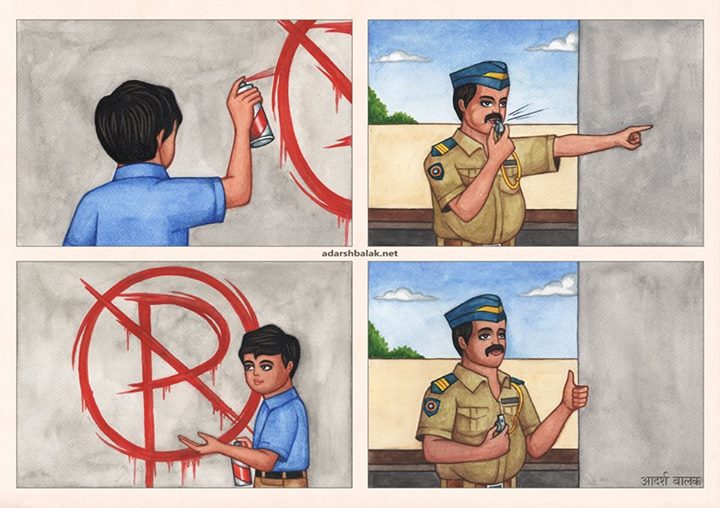 7. Getting An A+ In Chemistry Is Easy As Hell!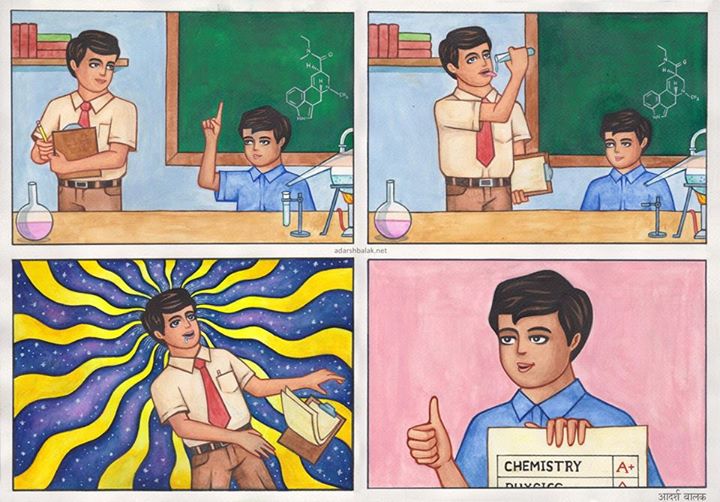 8. My Secret Weapon Of Destruction!
9. Like A Boss!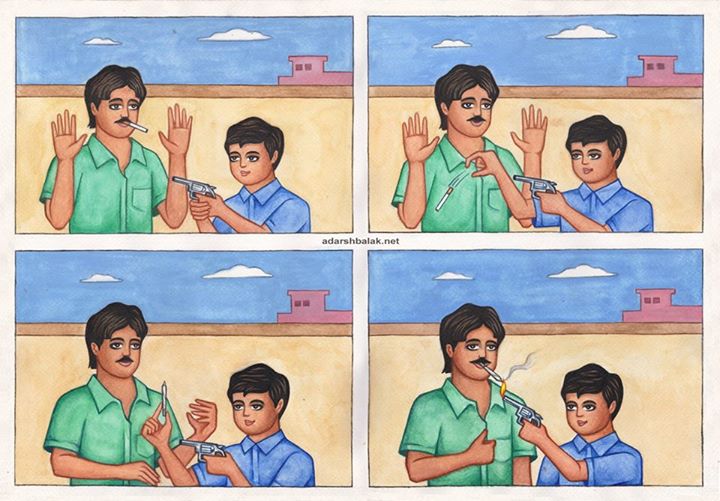 See Also: Hilarious Posters Showing Two Kinds Of Engineering Students