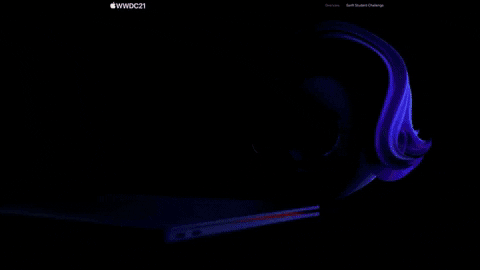 WWDC is where Apple announces almost every software update it's been working on over the past year. This year was no different, and WWDC 2021 surely didn't disappoint. The Cupertino giant announced new software for iPhone and iPad (iOS 15), new macOS 12 Monterey, updates to tvOS, and the new watchOS 8 as well. We didn't get any information about the next 'M-series' chip, but there's still a lot to talk about, so read on.
What Apple Announced at WWDC 2021
Normally, WWDC sees Apple get on stage and talk about all the new features and innovations in its next-gen operating systems. And we get developer betas, which means an early hands-on look at the latest iterations of iOS 15 and macOS 12, all ready to test out. This year was no different. So here's everything Apple announced at WWDC 2021.
WWDC 2021 Schedule: Dates and Timing
Let's kick things off by answering the most important question – when is the WWDC 2021 keynote? Well, the developer conference runs from June 7 to June 11, but the main event — the keynote — will be held on June 7 at 10:00 AM PDT (10:30 PM IST in India). You can check out the WWDC 2021 keynote date and timings for some popular regions, including India, Europe, Japan, and others, right here:
New York – 1:00 PM EST
Canada – 10:00 AM PDT / 1:00 PM EDT
London (UK) – 6:00 PM BST
Europe – 7:00 PM CEST
India – 10:30 PM IST
Japan – 2:00 AM JST (June 8)
Sydney (Australia) – 3:00 AM AEST (June 8)
For most people, the keynote is what matters. It's where we will get to learn all about the new updates and improvements in Apple's ecosystem. Hopefully, we will get to see Craig Federighi continue his long-standing legacy of making dad jokes on stage. If you're a developer, chances are you will also be interested in all the other, more targeted events. Apple is yet to put out the complete schedule for the event, including 1:1 labs and online sessions. You will be able to find the latest updates on the Apple Developer website.
iOS 15
iOS 15 is likely the announcement in which most people are interested during the WWDC 2021 keynote, and this year Apple made sure we got a lot of iOS announcements. There are a ton of new features in iOS 15. There are more iPhone widgets on offer, plus you can now watch movies together on FaceTime or use FaceTime to share your iPhone screen as well.
There are improvements to Siri too, primarily in the sense that you can now use Siri offline for a lot of things, and as a result, it works ridiculously fast. Plus, you can now have Siri announce notifications on your AirPods. Safari has gotten updates too, with new tab groups, support for Safari extensions on iPhone and iPad, and a visual overhaul to make it look more modern.
iOS 15 also tries to make the Notification Center more useful and less of a cognitive overload. To that effect you can now use Notification Summary on iOS 15 to better manage your notifications. Plus, iOS 15 replaces DND with a more powerful and granular Focus Mode.
You can check out our list of iOS 15 compatible iPhones, and if yours is on the list, you can install iOS 15 developer beta and check out all the features for yourself.
iPadOS 15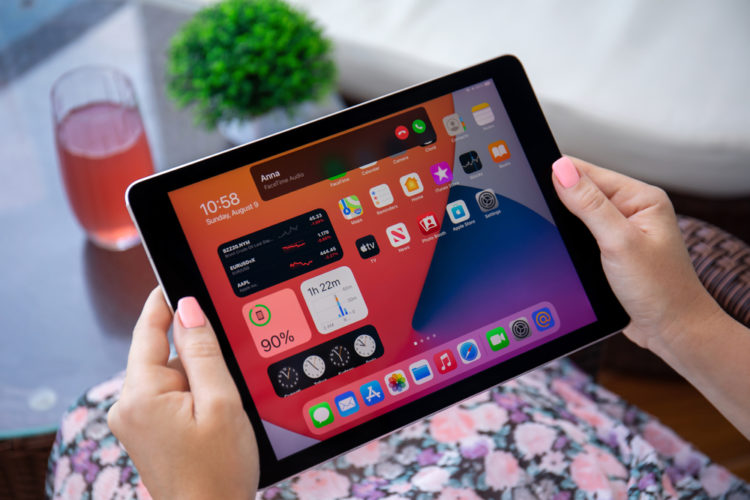 iPadOS 15 was also announced at the conference, and surprising no one, it's pretty much the same thing as iOS 15 is, barring a few notable changes for the bigger iPad screen. For one, iPadOS 15 now finally allows users to place widgets anywhere on the screen. It also adds a new size for bigger widgets to make better use of the iPad's display.
Apart from that, Apple made some major changes to the multi-tasking experience on iPad and made it more powerful and intuitive for users.
macOS 12 Monterey
While usually macOS announcements come with a lot of shenanigans from Craig and his descriptions of Apple's crack marketing team, this year it was a more subdued announcement. macOS 12 has been named macOS Monterey, and it brings a bunch of updates and improvements.
There are new Continuity features, a new Universal Control feature that lets you use a single mouse and keyboard across Macs and iPads. It also lets you drag and drop files across devices, which is really cool. macOS 12 also adds AirPlay to the Mac (finally) so you can now share your iPhone content with your Mac screen via AirPlay.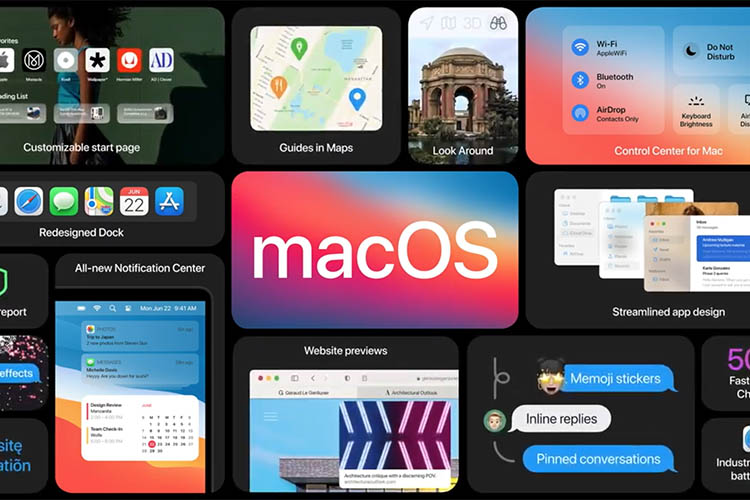 macOS 12 also brings the Shortcuts app to Mac. While Automator is still available, you can now import your Automator scripts into Shortcuts.
Safari has gotten a visual overhaul as well, along with support for features like tab groups, a new start page, and more. Plus, you get the same FaceTime features that were announced for iOS 15, so you can share your Mac screen with FaceTime and watch movies on FaceTime as well.
You can check out our article on the list of macOS 12 compatible devices, and you can install macOS 12 Monterey on your Mac with our guide as well. Obviously, I wouldn't recommend installing beta software on your primary machine, but if you do end up doing that and running into problems, you can easily downgrade from macOS 12 back to macOS Big Sur.
watchOS 8
watchOS 8 is also official now, and there are some new features here to talk about. Starting off with the watch faces, watchOS 8 improves the Photos watch face and you can now use Portrait photos as watch faces, and watchOS will use the depth data to make some really interesting looks for your Apple Watch.
You can now also track your sleeping respiratory rate on Apple Watch, control your HomeKit accessories, and even view video feeds from HomeKit cameras straight on your wrist.
The Music app has also been overhauled, and you can now share your favourite songs and playlists with others straight from your Apple Watch via the Messages and Mail apps. Every year with watchOS updates, Apple brings support for more workout types to the Apple Watch. This year, the Apple Watch is gaining support for tracking Pilates and Tai-Chi workouts.
Lastly, watchOS 8 is bringing more apps to the Always on Display. Apps like the Music app, Maps, Mindfulness, Podcasts, Phone, and other apps can now display content on the always on display of the Apple Watch.
tvOS 15
tvOS 15 was also announced at the event, and it brings a couple of new things but nothing really huge to the Apple TV. One big update is the fact that you will now be able to use your iPhone's Face ID or Touch ID to authorise purchases on your Apple TV. That's a big deal because you no longer need to type in passwords.
tvOS 15 also brings support for setting the HomePod mini as the default speaker for your Apple TV. This feature was already available for the HomePod, but with tvOS 15, the HomePod mini is also available as a default speaker.
You can now also view multiple camera feeds on your Apple TV with tvOS 15. Plus, for HomeKit Secure-Video enabled cameras, you will now get a neat PiP view on your Apple TV when the camera detects motion. You can then click on the picture-in-picture video to get a full screen view.
Get Ready for Apple WWDC 2021
This was the second online-only edition for Apple's developer conference, and it was pretty well handled. WWDC is always chock full of software updates, some nerdiness from Apple, and pretty much always, dad jokes from Craig Federighi. This year the dad jokes seemed to be on the backfoot, but we sure got a lot of new features across Apple devices, so I'm not complaining.
---
Load More