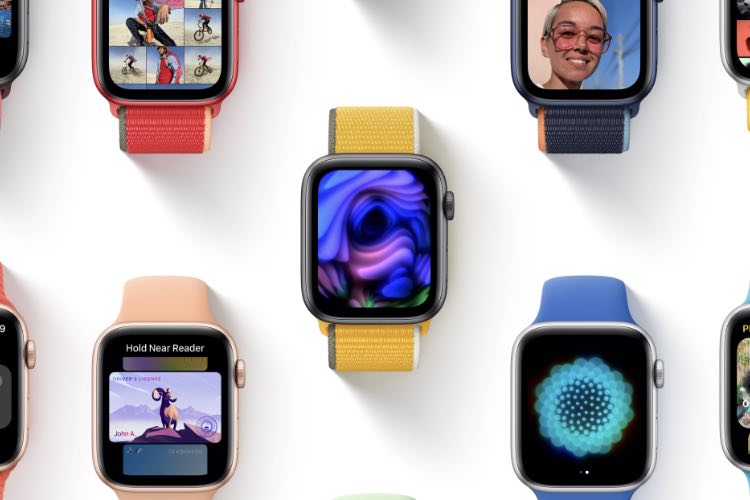 iOS 15 is a huge upgrade for the iPhone, but Apple didn't leave watchOS 8 behind either. It comes with a new Portrait photos watch face, support for Home control, and Apple Wallet. There are also a lot of new health features, and improvements to sleep detection in Apple Watch. So, if you're eager to know what the next iteration of watchOS has on offer for your Apple Watch, read on. Here is everything about watchOS 8 including the final release date, new features, compatibility, and more.
watchOS 8: Everything You Need to Know (2021)
There are a lot of things to talk about in watchOS 8. To help you navigate through all the details, we have created a table of contents below. So, use it to jump between sections at your own pace!
watchOS 8 Release Date
watchOS 8 was unveiled alongside macOS 12 Monterey, iOS 15, and tvOS 15 at WWDC 2021. We already have a developer beta for watchOS 8 available, and the public beta will be rolled out next month as well. The final stable release for watchOS 8 should happen in September.
watchOS 8 Complete Timeline
When will watchOS 8 come out? Apple announced watchOS 8 at WWDC 2021 on June 7. 
watchOS 8 Developer Beta: The Cupertino giant will rolled out the developer beta for testing on June 7, right after the WWDC 2021 keynote speech. 
watchOS 8 Public Beta: Apple will release the public beta update in July.
Official Release Date of watchOS 8: The stable update will officially roll out to all users this fall after months of rigorous beta testing. To be more precise, Apple will launch watchOS 8 in mid-September or early October. 
As is usually the case, Apple will continue to refine watchOS 8 with frequent updates, new features, and bug fixes after the public release. We will keep you updated on those until the next version launches in 2022.
watchOS 8 Compatible Apple Watch Models
In what is definitely good news for many Apple Watch owners, watchOS 8 supports all the devices currently running watchOS 7. That means you will get watchOS 8 update even on your Apple Watch Series 3 that launched back in 2017.
Here is the list of all supported Apple Watch models that will get the watchOS 8 update:
Apple Watch Series 3
Apple Watch Series 4
Apple Watch Series 5
Apple Watch Series 6
Apple Watch SE
Apple Watch Series 7 (unannounced)
watchOS 8 Features
There are plenty of new features in watchOS 8. Here is everything you should know about watchOS 8 features:
Assistive Touch
Ahead of its developer conference, the Cupertino giant has announced an amazing accessibility feature for Apple Watch users. Dubbed Assistive Touch, this feature allows users with upper body limb differences to answer calls, control an onscreen pointer, and access the Control Center without touching the display or controls. They can use hand gestures such as clench or pinch to navigate around their wearable. We expect this accessibility feature to arrive with watchOS 8, but it could roll out sooner as well.
New Photos Watch Face
There's a new Portrait Photos watch face in watchOS 8 that uses portrait photos on your iPhone to give the watch face added depth. Plus, you can rotate the digital crown to make the face come alive, which looks really cool. The watch face isn't live in developer beta 1, but we will update this article when it goes live (hopefully soon).
Sleeping Respiratory Rate Tracking
The Apple Watch is pretty useful for sleep tracking, and with watchOS 8, it's getting even better. The Apple Watch can now track your respiratory rate while you're sleeping. This way you can keep a check on your breathing habits while you're asleep and make sure that you don't have any underlying lung-health issues that need to be checked out.
Share Photos from Apple Watch
If you sync your photos with your Apple Watch, you can now not only enjoy your favourite photos on your wrist, but also share them with others straight from the watch itself. Simply tap on the share button and send the photo via Messages or Mail.
Home Control
You can now use the Apple Watch to control your smart home. You'll not only be able to control your smart home accessories, but the Apple Watch can now show you the live feed from your doorbell camera, and other HomeKit enabled smart cameras in your house.
Apple Wallet
With Apple Wallet on watchOS 8, you can now save your ID documents to your Apple Watch. What's more, you can also store your hotel room key as a digital key in your Apple Watch and use it to unlock your hotel room when you want to. It also works for your smart lock at home, by the way.
New Music App
watchOS 8 brings a new, updated music app to the Apple Watch which not only allows you to listen to your favorite tunes on the go, but also share songs and playlists with others via Messages or Mail.
New Workouts: Pilates and Tai Chi
watchOS 8 also brings two new workouts to the Workout app on the Apple Watch. You can now track your pilates sessions, and if you're more into Tai Chi, the Apple Watch can easily track your Tai Chi workouts as well.
More Functional Always-On-Display
The always-on display is one of my favorite Apple Watch features of all time. What I love the most about it is the ability to keep track of time and have the watch face and the most recent app at your disposal at all times. With watchOS 8, more apps now support the Always on Display. So you can use apps like Maps, Music, Mindfulness, Podcasts, Phone and other apps with the Always on Display of your watch.
Stay Up-to-Date with the Latest watchOS 8 Features
There you go! So, that wraps this extensive roundup of watchOS 8. We are working on finding even more useful and interesting changes and features in watchOS 8, so stay tuned for more updates to this page. Until then, you can learn how to use your Apple Watch to unlock an iPhone while wearing a face mask. Also, let us know your expectations from the upcoming version of watchOS in the comments section below.