As far as video players are concerned, VLC is probably all you think you need. However, you should check out VideoSolo Blu-Ray Player as well, for some incredible features and more that you'd be hard pressed to find anywhere else. Let me take you through some of the best features of VideoSolo Blu-Ray player.
Key Features:
1. No Limitations on Blu-Ray Playback
A lot of Blue-Ray media sometimes comes with restrictions on playing the files, and restrictions on players, regions, or formats, but VideoSolo lets you easily play both home-made, and commercial Blu-Ray media without any problems, and works around restrictions and protections placed on the disk. So you can enjoy all your Blu-Ray media on your Windows or macOS system without problems.
2. Supports Playing DVDs, DVD Folders, and even ISO Files
Just because the name here says 'Blu-Ray player' doesn't mean that's all this software can play. In fact, VideoSolo can also play DVDs, DVD folders, and you can even have it play an ISO file directly without having to burn it to a DVD or Blu-Ray disc.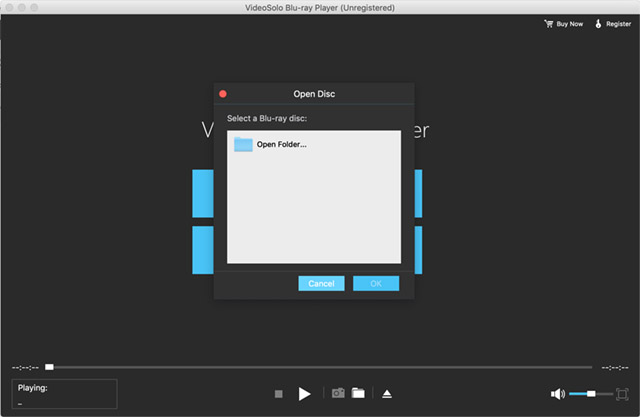 3. Play 4K, Full HD, or SD Video in Multiple Formats
With VideoSolo Blu-Ray player, you can easily play videos of all qualities. The player supports 4K videos, Full HD (1080p) videos, and even SD videos (720p and others), so no matter what quality video you're trying to watch, VideoSolo has you covered at all times. Plus, it supports so many formats you'll be hard pressed to find one it can't play. With VideoSolo Blu-Ray player, you can play videos encoded in MP4, WMV, AVI, AVC, MTS, MKV, MXF, AVCHD, MPEG, and a lot more.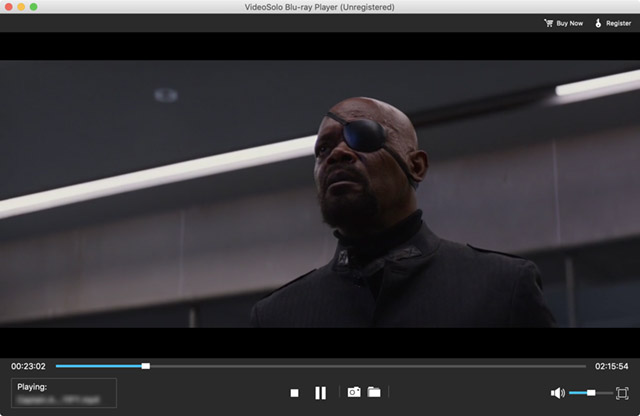 4. Support for Dolby Audio and DTS
VideoSolo Blu-Ray player comes with full support for Dolby Audio (Dolby TrueHD), and DTS-HD Master Audio. It offers lossless audio for all your video files, so you can get a perfectly crystal clear audio experience while watching your favorite movies, documentaries, or anything else you're playing on the player.
5. Easy to Use User Interface
VideoSolo Blu-Ray player comes with a user interface that's simplified, and makes it easy for you to find the things you need to find, and focus on the video you're watching without unnecessary video controls and overlays messing up your experience. When you first launch it, it shows up the option to open a file or a disc, and just like that, the rest of the UI is easy to understand and navigate through as well.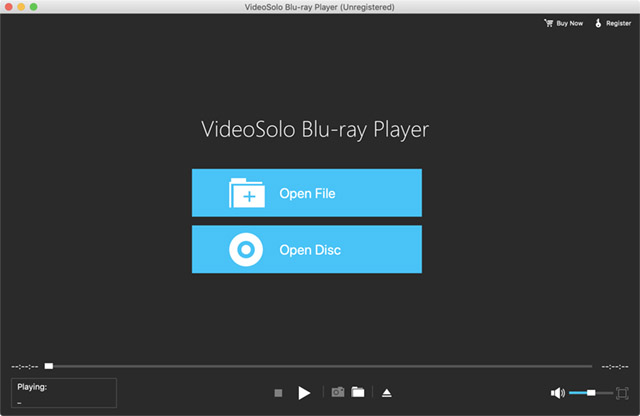 6. Feature-Rich Video Player
VideoSolo Blu-Ray player offers a bunch of awesome, and really useful features when you're watching a video. Not only can you make the player full screen, but you can also take a screenshot by simply clicking on a button, or adjust the volume easily, select scenes in the video, switch chapters, and even adjust the hue, saturation, and brightness of the video to suit your preferences.
Pricing and Plans
After all of that, I'm sure you're wondering what the pricing is like, for a software like this. Well, VideoSolo comes in a bunch of pricing options so you can pick and choose the one that suits you best. You can buy a single year license for $24.95, or go for a single PC/Mac lifetime license for $34.95. If you're thinking of using the software on a bunch of PCs and Macs, you can opt for the family license for $59.95 which supports up to 5 different devices.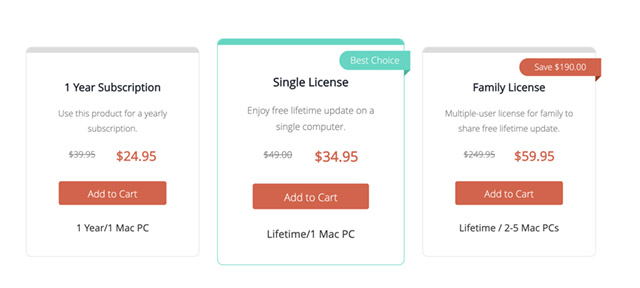 VideoSolo also offers a free trial version of its software that will let you use the features of the software for 30 days, so you can make up your mind about whether or not you want to buy it.
Check out VideoSolo Blu-Ray Player (Free trial; licenses start at $24.95)
VideoSolo Blu-Ray Player: A Powerful Blu-Ray Player for Windows and Mac
All in all, VideoSolo is definitely a power-packed, and feature packed blu-ray player that lets you play not only Blu-Ray discs, but also DVDs, DVD Folders, ISOs, and video files in a bunch of formats including H.265 encoded videos, MKV videos, MPEGs and a lot more. If you're looking for a powerful video player, check out VideoSolo Blu-Ray Player for sure.