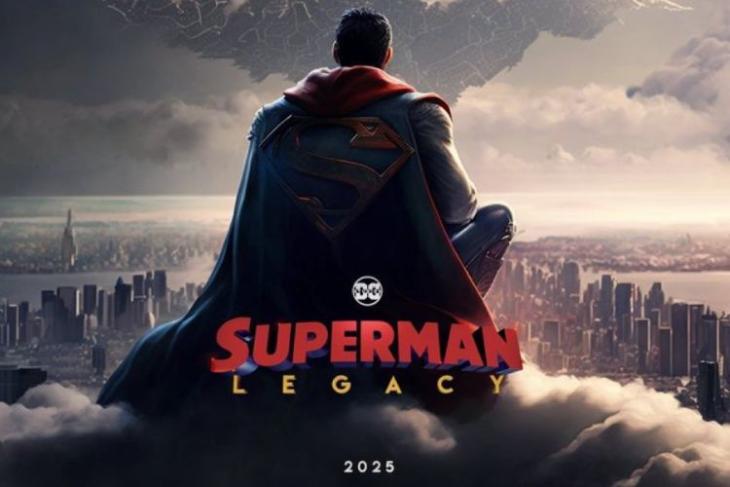 The brand-new DCU has finally made its debut with its first superhero, Blue Beetle, released on August 18, 2023. The movie has been able to gather up some really good reviews all over the world, setting up high expectations for the next major DCU project — Superman: Legacy. As we all know, till now, Superman has been played by multiple actors, but the most loved out of them was Henry Cavill, who is no longer playing the caped superhero.
The recasting of Superman came as a shock to a lot of fans, but this information is equally exciting since we get to see a brand-new take on Superman, which can be rather refreshing for the audience. In this article, we discuss everything we know about the release date, cast, and plot of the next major DCU project, Superman: Legacy.
Superman Legacy Release Date
Superman Legacy is set to release on 11 May 2025, as revealed by James Gunn, in a YouTube video where he explained his plans for the DCU.
According to the plan, DCU will now follow a chapterwise approach. As of now, we only know about the first chapter, named, Chapter 1 – Gods and Monsters. James Gunn, while explaining this first chapter, revealed the release dates for almost all the upcoming DCU projects, including Superman: Legacy.
If everything goes smoothly after the ongoing writer/actor strikes in the United States, we will get to see the brand new Superman on the big screen without any delay in the given release date.
Superman Legacy Cast
The casting for Superman Legacy is already halfway through, and we know precisely who our new Superman is going to be. James Gunn has officially cast David Corenswet as Clark Kent/ Superman and Rachel Brosnahan as Lois Lane. Other than the lead cast, we also know that the movie will feature certain other super-characters as well. We will get to see a new Green Lantern, Hawkgirl, Mister Terrific, and Metamorpho in the new Superman movie as well.
Nathan Fillion will be seen in the role of Guy Gardner/ Green Lantern, Isabela Merced will be playing Hawkgirl, Edi Gathegi will be playing the role of Mister Terrific and Anthony Carrigan will be seen in the role of Metamorpho.
Superman Legacy Cast List
David Corenswet – Superman/Clark Kent
Rachel Brosnahan – Lois Lane
Nathan Fillion – Green Lantern/ Guy Gardner
Isabela Merced – Hawkgirl
Edi Gathegi – Mister Terrific
Anthony Carrigan – Metamorpho
Superman Legacy Trailer
As of now, there are no official trailers for Superman Legacy. At the time of writing, the movie hasn't even begun production, but we expect the trailer to be released by March 2025. We will keep you updated as soon as the Superman: Legacy trailer is released by James Gunn and his team.
Superman Legacy Plot
It won't be wrong to say that Superman Legacy is one of the most anticipated DC universe movies so far, and it's not really a surprise. The last standalone Superman movie was Man of Steel (2013) and after that, the next major standalone movie is going to be Superman Legacy, which will be released in 2025.
As far as the plot of the movie is concerned, we don't know anything about the official plot of the movie at the moment. But if we look at it, according to what James Gunn revealed in his Gods and Monsters video, we can speculate on what it might be.
Superman Legacy will not look at the origin story of Superman, instead, it will focus more on a grown-up Clark Kent who is trying to create a balance between his life as a symbol of hope for the whole world, and a regular everyday reporter trying to make ends meet. This movie is going to focus more on the human side of Superman and his struggles playing the part of a superhero.
As of now, we don't know who will be the villain of Superman Legacy, but if we look at the recently released Blue Beetle movie's easter eggs, we can assume that Lex Luthor can be the villain of this movie. Lex being the villain of this movie makes sense as well since throughout the DC comic universe, Lex Luthor has been the arch-nemesis of Superman.
There's a lot out there about Superman Legacy, and to know what is true and what isn't, we will have to wait till the official release date of the movie.