If we talk about mutants in the Marvel Cinematic Universe, how can we forget about a mutant in the Spider-Man universe? Madame Web is a mutant who is essentially Professor X but in the Spider-Man universe. Sony had plans to make movies revolving around characters like Black Cat, but these plans were dropped after the underwhelming performance of The Amazing Spider-Man, and movies like Morbius and Venom were brought in.
Now, Madame Web is set to take place in the same universe but will it act like a point of convergence for the previous movies? I guess we will find out. For now, here is everything we know about this upcoming Spider-verse movie.
Madame Web Release Date
Marvel seems to have taken its lesson from the theatrical release of Deadpool in 2016, since 14 February 2024 has been set as the official release date for the Madame Web movie.
Deadpool became a huge hit partially because of its release in Valentine's Week with almost no competition. Madame Web chose the same approach and considering the uniqueness of the character and her relation with Andrew Garfield's Spider-Man universe, it seems Madame Web can turn out to be a hit movie too.
Madame Web Plot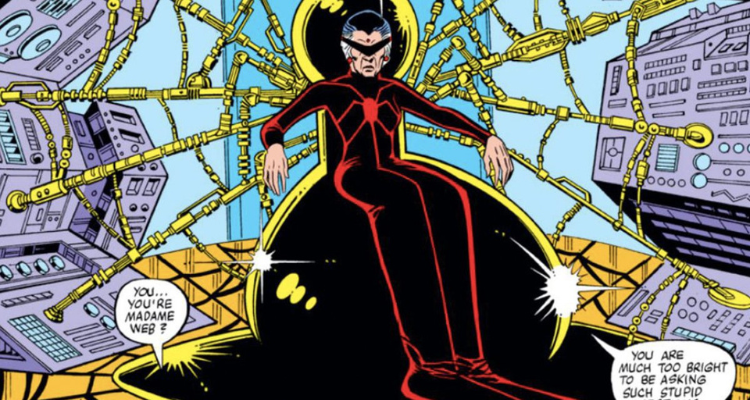 As far as we are aware, Madame Web revolves around the origin story of this superhero. According to her comic book origin, Cassandra Webb, aka Madame Web, was born blind and also suffers from a condition called myasthenia gravis, a neuromuscular, autoimmune disease. She made her first appearance in The Amazing Spider-Man #210 and is now all set to make her first theatrical appearance.
While undergoing treatment, her mutation kicks in and she develops psychic powers and spider-like abilities. But, her disease sticks with her and she is connected to a life support system that looks like a spiderweb. In her first comic book appearance, she helped Spider-Man to find a girl who had been kidnapped.
However, this movie is set long back before the birth of Peter Parker so it's difficult to say if we will get to see Spider-Man in action in the Madame Web movie. However, if it turns out to be a flashback kind of movie, there's a possibility that we might get to see Spider-Man. So, the chances of that happening are pretty low.
Well, to whatever extent this movie turns out, let's hope they don't make the same mistakes that Mobius did and present us with another movie worth remembering. Till then, all we can do is wait for the movie's official release on February 16, 2024, and hope for the best.
Madame Web Trailer
The trailer for Madame Web is here and it seems that finally, we are going to see a number of Spider-People in live action. The Madame Web trailer starts off with Dakota Johnson as Cassandra Webb making an attempt to rescue three girls from an assailant dressed weirdly similar to Spider-Man. We get to see that Cassandra has the ability to look into the future and can see disasters before they happen in a similar fashion as Final Destination.
Cassandra later identifies the assailant as Ezekiel Sims who used to work with her mother before she passed away. This movie is going to revolve around Cassandra trying to save the lives of these three girls who are going to turn into spider-people in the future from Ezekiel, who seems to be trying to kill them before that ever happens. We do not know yet why he wants to do that but we might gradually figure it out.
Madame Web Cast
One of the major highlights of the Madame Web movie is the cast it boasts. However, it's no surprise if you look at the factor that it is being directed by S.J. Clarkson, who has given Marvel shows like Jessica Jones and The Defenders.
Talking about direction, how can we leave out the talents of Matt Sazama and Burk Sharpless, the two men responsible for writing the screenplay of Venom as well as the upcoming Kraven the Hunter movie for Sony? And now, they will be writing the screenplay for Madame Web. However, the cast of Madame Web contains some familiar and popular faces, namely:
Dakota Johnson – Madame Web
Sydney Sweeny – Julia Carpenter (speculated)
Isabela Merced – Anya Corazon (speculated)
Emma Roberts – Mary Parker (speculated)
Celeste O'Connor – Mattie Franklin (speculated)
Adam Scott – Ben Parker (speculated)
Tahar Rahim – Alternate Spider-Man (speculated)
Mike Epps – Unknown
As of now, all we can say is that this movie is pretty hyped up among Marvel fans, and let's just hope that Sony doesn't mess this one up and give us a movie to remember. Till then, let's wait for this movie to come out. Meanwhile, we will be providing you with the latest updates!
---
Load More