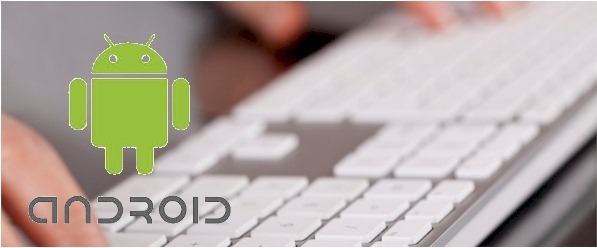 Android users have always cherished the openness and customization given to user interface of the operating system with the help of 3rd party apps. While some companies restrict the user interface of their mobile operating system from being tweaked by apps, Google has always made it easily available for the android users.
As a result of open source, the companies add their own custom user interface over the stock android. Let it be the app launcher, widgets, keyboard, apps, etc they look different in different companies smartphones even though they are running the same android Os platform.
When it comes to third party apps you download from the Google play, there are wide variety of apps which can truly give a different feel to your eyes by customizing the user interface of your phone. When we use smartphones, we definitely type using the on screen keyboard and different companies have different user interface for the keyboards. As a matter of fact some of the companies provide keyboards which are difficult to type on, some makes errors, some are not spaced according to your thumbs and many provide features like slide to ease the way you type.
So, Here we bring some android Keyboard replacements which will make your life simple and keyboard really easy and nice looking to type on.
Best 5 keyboard Alternative Apps for Android
1.  Swiftkey keyboard
The top paid keyboard app for android is really worthy to download. What makes this app unique is that the keyboard learns your typing and words as you type or you can let keyboard read your messages, mails and Facebook posts and learn for you. The app supports multi-lingual typing with support to over 60 languages and its intelligent prediction can let you choose predictions and complete the sentence without putting thumb on keys. The various themes provided make it refreshing for you. The flow feature lets you glide fingers across keys and complete words even before you are at the ending letter of that word.
Developer: Swiftkey
Availability: Trial and paid on Google play
2.  Adaptxt keyboard
This app is one of the most customizable smart keyboard in the app store. Adapttxt supports over 100 languages, the keyboard supports automatic text replacement feature, the keyboard includes add ons from 74 languages and some work related add ons as well The customization lets you edit you keyboard swapping the keys, editing the color, themes, shape and font style as well. The clipboard and navigation features gives you easy access to cut, copy and paste features. Sharing option lets your friends know about app with single touch.
Developer: Keypoint technologies
Availability: Free on Google play
SEE ALSO:  This is What You Should Do With Your Filthy Keyboard
3.  Go keyboard
Go development team have built their own ecosystem from home launcher to task manager to keyboard and many more. Go keyboard comes with so many features that you will never be using most of them but you would love to explore them. The keyboard has over 60 incredible themes in the play store.  The keyboard has everything from gestures, predictions, multi-lingual typing, emoji, themes, multi-point touch, fantasy text output. The keyboard supports over 40 languages and includes navigation keys and beautiful animations.
Developer: Go dev team
Availability: Free on Google play
4.  SlideIT keyboard
Another beautiful and easy to use keyboard in the google play store, SlideIT comes with smart predictions and support to over 70 languages across the world. The keyboard has over 60 downloadable skins in the app store. The keyboard allows you to customize effortlessly. The slide it feature allows to type without need to tap the screen for each key.
Developer: Dasur ltd
Availability: Free and paid on Google play
5.  Thumb keyboard
If you find it difficult to type on the big display with your thumb in the landscape mode, then this app is the most useful app. The app supports full featured and split keyboard layout for tablets, with ability to customize both portrait and landscape mode individually. The keyboard supports multi touch, long press suggestions, auto correct feature, slide or swipe feature with user dictionary and keyboard shortcuts. The keyboard has over 25 themes support with customization key row, color change and background. The keyboard supports over 10 languages.
Developer:Beansoft
Availability: Paid Google play
Image courtesy: Google play, lehsys.com