Introducing anime fans to the world of sorcery and curses, Jujutsu Kaisen was a sensational hit when it was released back in 2020. After it was well-received by the anime fandom, its stature went to even greater heights when it was rewarded with the Anime of the Year award by the anime streaming service Crunchyroll. The first installment of the anime was followed by the Jujutsu Kaisen movie, which introduced to us Yuta and his powerful Jujutsu. Since then, not only JJK fans, but the whole anime community has been waiting for the second season of the Jujutsu Kaisen anime. Well, if you're eager to learn everything we know about the upcoming Jujutsu Kaisen Season 2, you have come to the right place. So let's not waste any time and check out the release date, trailer, characters, and more details for JJK Season 2.
Note: This article was last updated on May 26, 2023, to include Jujutsu Kaisen Season 2 Cour 1 official trailer.
Jujutsu Kaisen Season 2 Release Date
Jujutsu Kaisen's first season started streaming in 2020 and ended towards the end of March 2021. So after a long two-year gap, the anime is returning to blow up a huge storm in the anime community. Earlier, it was confirmed that JJK Season 2 will release in July 2023. Now, we have an official date. Jujutsu Kaisen Season 2 will start streaming on July 6 and will be covered in two consecutive cours.
The new season will be broadcasted on TV as well as simulcasted on anime streaming platforms such as Crunchyroll and Netflix as weekly episodes. This season will most likely follow the same template as the former season, including 12 episodes in each cour. So, we can expect JJK Season 2 to include a total of 24-26 episodes. There will be a short gap between the two cours this time as well.
Jujutsu Kaisen Anime Season 2 – Official Trailer
[UPDATE] On May 21, MAPPA released an official trailer for JJK Season 2 Cour 1, giving us a brief look at the new characters and the events of the Hidden Inventory/ Premature Death arc. You can check out the trailer right here:
There was another short trailer released on March 25 before we got the main one and it gave us a glimpse of Gojo, Geto, Toji, etc in the Hidden Inventory/ Premature Death arc. You can check out the previous trailer here:
After the scintillating success of the first season and the JJK 0 movie, MAPPA Studios has been confirmed to be animating season 2 of the Jujutsu Kaisen anime. In addition to the official Jujitsu Kaisen trailer, we also have is a 1-minute character introduction teaser.
This teaser video gives us a glimpse at the plot of the upcoming season. It starts with a clip from the climax of the JJK 0 movie, confirming that season 2 will focus on the tale of Satoru Gojo and Suguru Geto's time at Tokyo Jujutsu High (adapting Gojo's past arc). There will also be an explanation for how Gojo and Geto went their separate ways, something that was alluded to in the Jujutsu Kaisen 0 movie. This will most likely be the focus of JJK Season 2's first cour.
As revealed towards the end, the second cour of the upcoming season will focus on one of the major as well as action-packed arcs of Jujutsu Kaisen, which is the Shibuya Incident arc. It's not certain if they will be able to adapt the whole arc this season, so keep an eye out for more information. You can bookmark this page too, as we will be updating it regularly with all the latest details for JJK Season 2.
Jujutsu Kaisen Season 2 Story Plot
As mentioned earlier, the second season of Jujutsu Kaisen will be split into two cours covering two different arcs. Thus, the storyline of the upcoming arcs is as follows:
Gojo Satoru's Past Arc (First Cour)
The first cour of season 2 of Jujutsu Kaisen will start from the first season ended and shortly after that, it will switch to Gojo's past arc. Season 2 of the anime will adapt the manga volume 8 and 9, which has been described by Viz Media as under:
"Satoru Gojo and Suguru Geto have been assigned a mission to escort the Star Plasma Vessel to Master Tengen. When they're ambushed by Toji Fushiguro, a mercenary known as the Sorcerer Killer, will Gojo and Geto survive? And will this be the turning point where Gojo becomes the world's strongest exorcist while Geto embraces a life of ruin and rebellion?"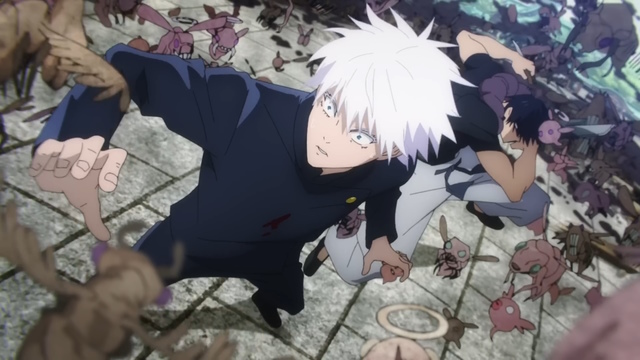 Season 2 will take us back in time to 2006 when Gojo and Geto were second-year students at Tokyo Jujutsu High. As described above, we will see Master Tengen assign them a top-tier mission: to escort the girl Riko Amanai back to school. That girl is the next vessel of the Star Plasma, and a bounty for her head has been issued. Toji Fushiguro, the Sorcerer Killer, enters the race to kill her. He sure sounds to be in a class of his own and we can't wait to see how this battle plays out.
Shibuya Incident Arc (Second Cour)
The second cour of Jujutsu Kaisen season 2 will focus on the Shibuya Incident arc. This arc has been highly regarded as one of the best arcs by manga readers. The plot of the arc as described by the Jujutsu Kaisen fandom Wiki as follows:
"October 31st arrives, and Suguru Geto's plan is in motion. A curtain is cast to trap civilians in Shibuya, with many of them begging for one man, Satoru Gojo! Multiple squads of sorcerers are dispatched to the scene. What mysteries lie within the Shibuya Curtain…?"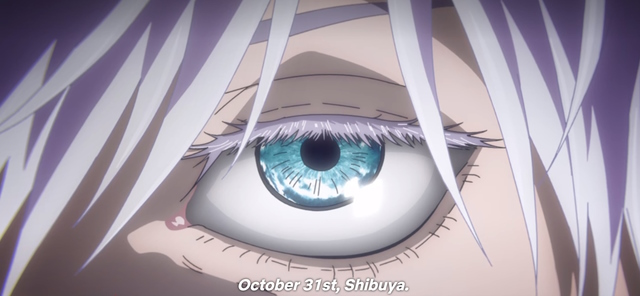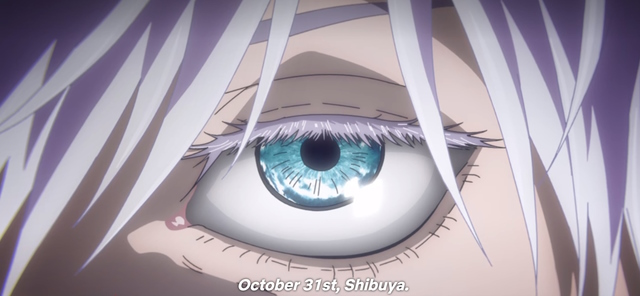 The Shibuya Incident has been already foreshadowed and teased in the first season of the anime (Episode 21). The second cour will follow the start of the Shibuya arc, as it focuses on Geto Suguru's plan to trap all the civilians inside the Shibuya Station. Many Jujutsu Sorcerers along with Gojo Satoru are sent to the station. What mysteries await them? We can't wait to find out ourselves.
How Many Episodes Will Jujutsu Kaisen Season 2 Have?
The total number of episodes in JJK's second season hasn't been revealed yet. As of now, the producers have confirmed that JJK Season 2 will be released in two consecutive cours. This means we will get up to 24-26 episodes in this new season starting on July 6, 2023. Most likely, Jujutsu Kaisen Season 2 will have 24 episodes, similar to the first season of the anime.
Jujutsu Kaisen Season 2 Cast and Characters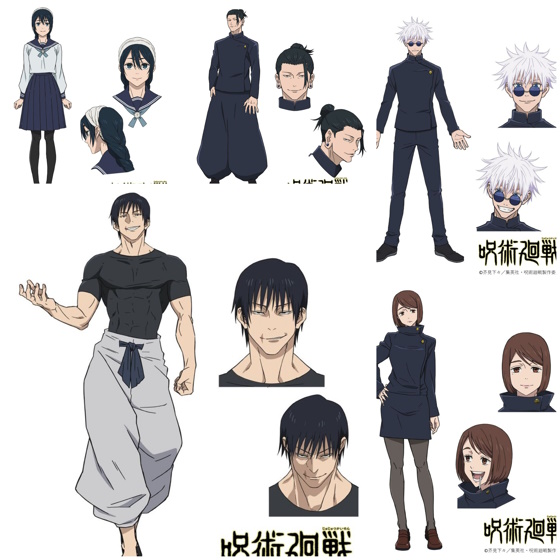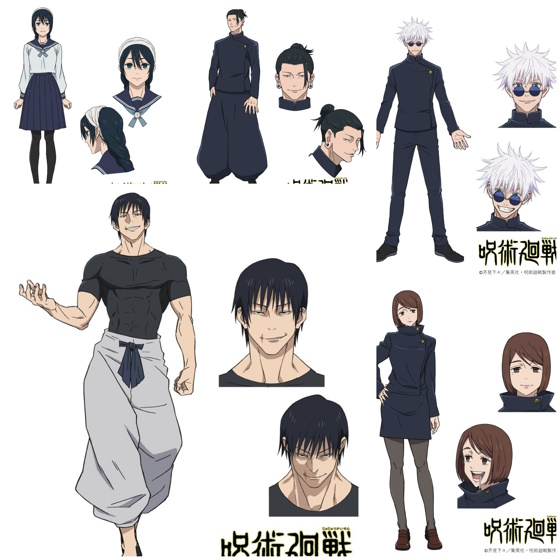 The second season of Jujutsu Kaisen will feature the following characters and Japanese voice actors:
Yuji Itadori – Junya Enoki
Nobara Kugisaki – Asami Seto
Megumi Fushiguro – Yuma Uchida
Gojo Satoru – Yûichi Nakamura
Ryomen Sukuna – Jun'ichi Suwabe
Geto Suguru – Takahiro Sakurai
Toji Fushiguro – Takehito Koyasu
Riko Amanai – Anna Nagase
Other important Characters with unknown voice actors:
Master Tengen
Yuki Tsukumo
How to Watch Jujutsu Kaisen Season 2
Jujutsu Kaisen will likely be accessible on the same platforms as previous seasons unless new contracts are signed for the upcoming season. However, the release date is subject to change. So, the next season of Jujutsu Kaisen should premiere on:
Crunchyroll
Netflix
Disney+
Funimation
Crunchyroll and Funimation are typically the first services to get new anime episodes. If neither of these is accessible in your region, Netflix will be the safest and quickest alternative to streaming Jujutsu Kaisen Season 2.
Spoiler Warning: The below section contains major spoilers for the first season of Jujutsu Kaisen. So, please make sure to watch the anime to avoid ruining your experience. Also, this section includes details for the upcoming arcs, so read manga chapters 64-79 to avoid spoilers for Gojo's past and the Shibuya incident.
Season 1 Ending Recap
If you want a brief recap of the Jujutsu Kaisen Season 1's events, here you go: Our leading trio, including Yuji Itadori, Megumi Fushiguro, and Nobara Kugisaki, were ordered to investigate a spate of mysterious deaths at Megumi's previous school towards the end of the first season. While Megumi preferred to embark on the mission alone, Yuji and Nobara accompanied him. While they discovered the cursed domain that was causing the strange happenings, Yuji and Nobara were dragged out of the domain by another enemy.
While Megumi was left to fend for himself in the domain, he fought a special-grade cursed spirit and eventually exorcised him. As a result, he ended up with one of Sukuna's fingers. Meanwhile, Nobara and Yuji encountered the cursed womb brothers Eso and Kechizu and were compelled to battle them. After defeating the cursed womb brothers in an intense and fierce battle, Nobara and Yuji emerged victorious.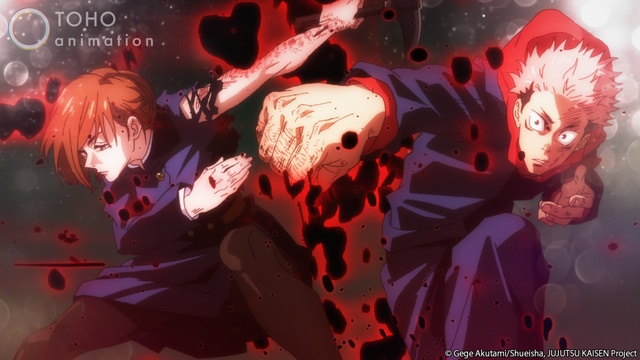 The death of the two cursed womb brothers, however, enraged the oldest brother Choso (brief screen time in JJK Season 1). He will play a significant part in the upcoming season 2 of Jujutsu Kaisen. Moreover, we saw Sukuna sneakily swallow the finger Megumi collected after defeating the special-grade cursed spirit. Shortly after these incidents, the first season concludes with first-grade sorcerers Mei Mei and Aoi Todo visiting principal Gakuganji to recommend our three lead characters (Yuji, Megumi, and Nobara), as well as Maki and Panda, for promotion to the rank of Grade 1 sorcerer.
That's pretty much all the latest information we have on the upcoming season of Jujutsu Kaisen anime. We finally got a release window and character details for some of the most important people we will see in Season 2. The release is only a month away, so in the meantime, we suggest you check out other anime from MAPPA Studios, such as Chainsaw Man, Hells Paradise, and Vinland Saga. Finally, which characters are you excited to see in Jujutsu Kaisen Season 2? Let us know in the comments!
Frequently Asked Questions
Is Jujutsu Kaisen season 2 coming?
Yes! Season 2 of Jujutsu Kaisen will be streaming from July 6, 2023. We are only a month away from witnessing the peak fiction of JJK.
Is Gojo in Jujutsu Kaisen 2?
Yes! we are going to see Gojo again and not just that, we are going to see the much-awaited Gojo's past in the upcoming JJK season 2.
What will JJK season 2 be on?
JJK season 2 will be available to stream on Crunchyroll, Netflix, Disney+, Funimation, etc from July 6, 2023.