With Apple's WWDC 2022 conference just around the corner, rumors about new iOS 16 features have started to pour in. Due to a lack of credible details, the upcoming iteration of iOS was initially supposed to be a mere iterative upgrade. However, the recent reports seem to have changed that narrative, indicating that iOS 16 will be a significant upgrade. Aside from a cluster of security and privacy features, the forthcoming iOS version will also bring the focus back on UI upgrades and customization. To get a clear view of everything that's lined up, let's take a peek at rumored iOS 16 features and what changes Apple might have in store for you!
iOS 16 Rumors: Everything You Need to Know (June 2022)
Codenamed "Sydney", iOS 16 won't sport a brand new design like iOS 7 (2013). However, it would come with enhancements across several categories. You can use the table of contents below to have a glance at everything and jump from one section to the other with ease.
iOS 16 Release Date
Apple is all set to announce iOS 16 on June 6 at the much-awaited WWDC 2022 developer conference alongside watchOS 9, iPadOS 16, macOS 13, and tvOS 16. After unveiling the upcoming iOS version, the Cupertino giant will release the developer beta of the software for testing.
The public beta of iOS 16 is rumored to start rolling out in the first/ second week of July alongside the third developer beta, according to Blomberg's Mark Gurman. Typically, the first public beta of a new iOS version launches alongside the second developer beta. But due to some internal issues, there seems to be a slight delay in the release of the iOS 16 public beta this year.
Following several months of beta testing, the official version of iOS 16 will launch sometime in September later this year.
iOS 16 Rollout Timeline
iOS 16 Announcement: June 6
First Developer Beta Release: June 6
Public Beta Release: Early or mid-July
Official Rollout: September (most probably in the second or third week of September)
iOS 16 Compatible iPhone Models
Now, you must be wondering whether or not your iPhone model will get the iOS 16 update. Well, if you have an iPhone 7 or later, you can install the latest iteration of iOS on your device. Here is the complete list of supported iPhone models that will get iOS 16 this fall:
iPhone 14 series (out of the box)
iPhone SE 2 and SE 3
iPhone 13, 13 mini, 13 Pro, and 13 Pro Max
iPhone 12, 12 mini, 12 Pro, and 12 Pro Max
iPhone 11, 11 Pro, and 11 Pro Max
iPhone Xs, Xs Max, and XR
iPhone X
iPhone 8, 8 Plus
iPhone 7 and 7 Plus
iOS 16: Upcoming Features (Rumors/ Leaks)
Interactive Widgets
When Apple introduced home screen widgets in iOS 14, all hopes went sky high asserting that the Cupertino giant was eventually ready to take on Android's biggest USP — customization. However, that proved to be nothing more than a flash in the pan, as iOS 15 left a lot to be desired, especially in the widgets department.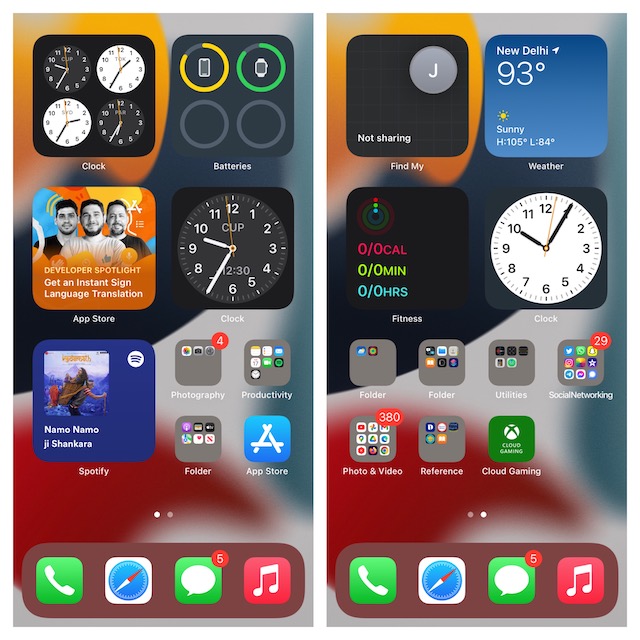 Going by some credible reports, Apple may launch interactive widgets – pretty much in tune with what Android offers. In his recent Power On newsletter, Bloomberg's Mark Gurman stated that Apple might introduce new ways of interacting with the system. Although Gurman did not offer any detail about how the new interaction methods will work, it does provide some credence to the possibility of interactive widgets. That means you will have better control over the home screen widgets and might also be able to customize them with enhanced flexibility.
"While I don't expect Apple to present a full redesign of the software, there should be major changes across the system, new ways of interacting, and some fresh Apple apps," said Gurman.
Emergency Satellite Features
Probably the biggest highlight of iOS 16 is going to be the new satellite-based emergency feature. When enabled, it will allow all supported iPhone models to send texts in emergency situations, even when you don't have a cellular network. Furthermore, the iPhone will also report major emergencies in areas without cellular coverage. As per Bloomberg, Apple is developing at least two related emergency features which will rely on satellite networks.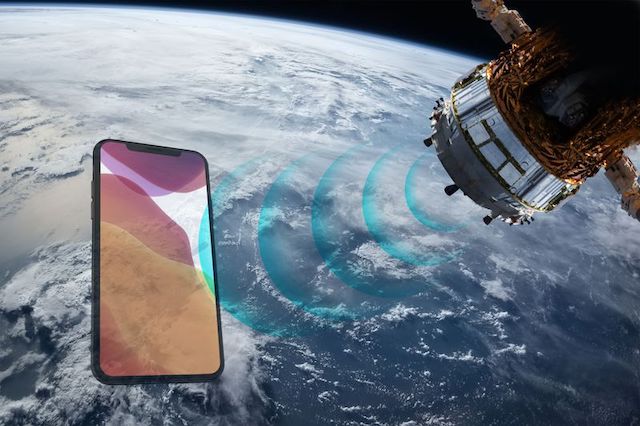 "Apple Inc.'s push to bring satellite capabilities to the iPhone will be focused on emergency situations, allowing users to send texts to first responders and report crashes in areas without cellular coverage. The company is developing at least two related emergency features that will rely on satellite networks, aiming to release them in future iPhones, according to a person with knowledge of the situation."
The first feature reportedly called "Emergency Message via Satellite", will let users text emergency services and contacts with the aid of a satellite network when there is no cellular network. Built right into the Apple Messages app as a third communications protocol alongside SMS and iMessage, Emergency Message via Satellite will sport gray message bubbles instead of green or blue. Unlike SMS and iMessage, you will have to work with a restricted message length in this feature.
The second emergency feature will allow users to report emergencies such as fires and plane crashes using satellite networks. It will offer information like a user's medical ID and location to first responders. Interestingly, it will also enable users to alert emergency contacts.
The texting-via-satellite tool, codenamed Stewie inside Apple, will automatically notify an emergency contact's phone even when the Do Not Disturb mode is enabled. Notably, it will let a user send the message by typing "Emergency SOS". Another feature that makes it a worthy addition is the ability to not only deliver texts but also handle some phone calls.
Car Crash Detection
Rumors suggest that iOS 16 will come with a car crash detection feature that will enable your iPhone models to detect if you are involved in a car crash. Moreover, it will also automatically dial 911 for emergency services in such cases. Using sensors like the accelerometer in your iPhone and Apple Watch, this feature will be able to detect car accidents by measuring a sudden spike in gravitational force (aka g-force).
According to The Wall Street Journal, Apple has been testing the car crash detection feature over the past year by collecting data shared by a number of iPhone and Apple Watch users. The report claims that the in-progress car crash detection feature has already detected over 10 million suspected vehicle impacts.
"Apple products have already detected more than 10 million suspected vehicle impacts, of which more than 50,000 included a call to 911. Apple has been using the 911 call data to improve the accuracy of its crash-detection algorithm, since an emergency call associated with a suspected impact gives Apple more confidence that it is indeed a car crash, according to the documents," said the report.
It's worth pointing out that Google already provides a car crash detection feature on the latest Pixel phones. So, it would be interesting to see how Apple's car crash detection feature compares to Google's.
Much-Improved Notifications
Not too long ago, Bloomberg's Mark Gurman stated that iOS 16 is likely to bring signification improvements to notifications. While there are no details about what sort of enhancements the notifications will get, we expect them to be more streamlined.
Always-On Display on iPhone
In what could be a significant move to overhaul the iPhone lock screen, Apple is believed to introduce the "Always-On Display" aka AOD in iOS 16. Fair enough, the rumors about the arrival of AOD have been around for some time. However, the latest report from Mark Gurman has given more credence to it.
Knowing how spot-on Gurman's reports have been in the past, you should expect the always-on display feature to come with the upcoming iteration of iOS. Moreover, the bottleneck that had put the Cupertino giant on the backfoot last year has also been sorted out.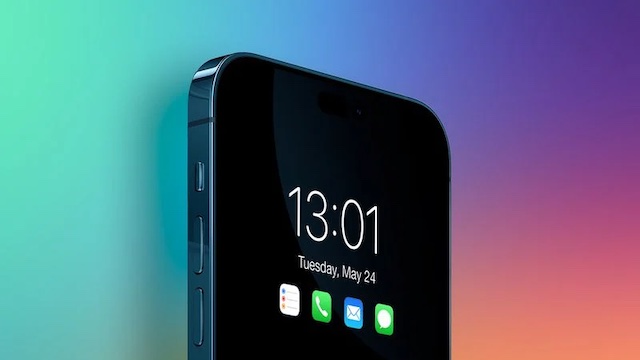 As to how the AOD will work on iPhone, it will show quickly glanceable information along with notification icons. To bring this feature into effect, Apple will need to drastically reduce the frame rate.
Just to keep you in the loop, iPhone 13 Pro and 13 Pro Max were expected to come with an always-on display last year but Apple seemingly decided to scrap the feature due to hardware limitations. Both iPhone 13 Pro and 13 Pro Max are equipped with 120Hz ProMotion displays powered by the LTPO panel technology with variable refresh rates. The current ProMotion displays are capable to allow screen refresh rates between 10Hz and 120Hz, whereas the LTPO panels used by Samsung and other smartphone brands can go as low as 1Hz when the device is inactive or when a user is viewing a static image.
Now that Apple has reportedly got access to the LTPO panels capable of dropping the frame rate to just 1Hz, the always-on display feature seems to be well and truly on the cards this year. There are a couple of important things to keep in mind, though. First and foremost, AOD will likely be limited to the top-tier models – iPhone 14 Pro and 14 Pro Max. Second, the feature may not be ready by the time the iPhone 14 series is launched in September, according to the report. That means the Pro models might have a slightly delayed launch or AOD support will be added at a later date via a software update.
Lockscreen Widgets
As per Gurman's latest Power On Newsletter, one of the most exciting iOS 16 features we can expect Apple to announce next week is the revamped lockscreen with widgets. The lockscreen will further support "wallpapers with widget-like capabilities," possibly moving the Today's View panel that's a swipe away to the lock screen.
This feature will make the lock screen more functional and customizable. "Apple is planning major enhancements for the lock screen, including wallpapers that have widget-like capabilities," he added.
New Native Apple Apps
Furthermore, Gurman has also reported that Apple will launch some fresh system apps with iOS 16. Again, the information about the new apps is scarce. So, we can't delve too much into them. Hopefully, they will all be useful and not bloatware.
Revamped Health App
Apple is also planning to launch the revamped Health app with enhanced sleep tracking and medicine management. With the medicine management feature, iOS 16 users will be able to scan their pill bottles in the app and get medication reminders.
Additionally, the Health app will also include new women's health features. Though the initial version of the app won't come with all these new features, they will roll out over time.
iMessage Audio Social Network Feature
A fully revamped Messages app with a new social network twist seems to be set to arrive with the iOS 16 update. The social network-like functionality will be focused on audio messages, as per Mark Gurman. "In Messages, I'd expect more social network-like functionality, particularly around audio messages," he added.
At this juncture, the details about this new iMessage feature are scarce. Though I suspect that Apple is perhaps looking to take on audio social networks like Clubhouse with its features.
Buy Now, Pay Later Feature for Apple Pay
Apple plans to launch a new play later service that will allow customers to pay for Apple Pay purchases in installments, according to a recent report by Bloomberg. Based on the report, the installment payment options will be available for all Apple Pay purchases. Called "Apple Pay Later" internally, the service is similar to Paypal's Buy Now, Pay Later feature.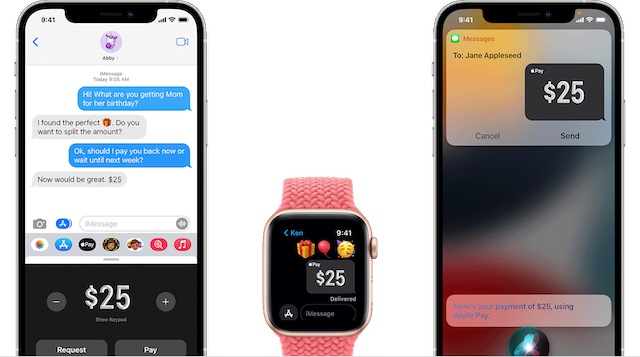 Apple may partner with Goldman Sachs on the Apple Pay installments plan, with Goldman Sachs playing the role of a lender for the loans required for the monthly installment plans. It's important to note that Apple already works with Goldman Sach on the Apple Card. However, the new installment plan will not be limited to Apple Card and won't require users to have an Apple Card to use the feature.
New Augmented Reality Integrations
Apple's long-rumored AR/VR headset is likely to see the light of day at WWDC 2022. The company plans to give enough time to developers to create well-optimized apps for the device. So if that translates into reality, iOS 16 might roll out with new augmented reality integrations and features.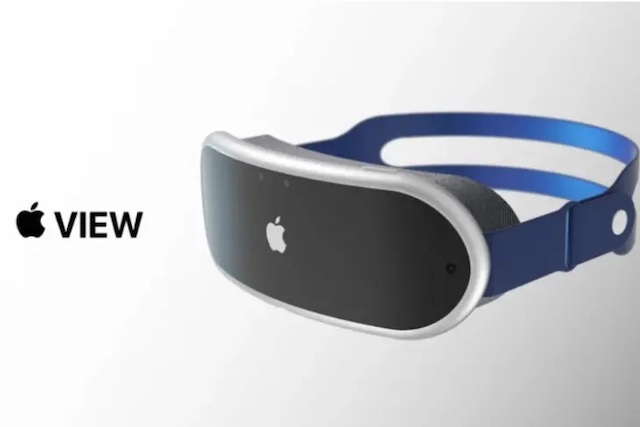 Grocery Delivery; New Workouts in Apple Fitness+
The Apple Fitness+ service is set to include several new workout types in iOS 16. In addition to that, Apple is also testing an "Instacart-like" grocery delivery service that integrates with nutrition data in the Health app. As per reports, the company's Instacart-like service will take the users' "nutrition data in the Health app" into account, presumably suggesting the relevant grocery items to order and dishes to cook.
Which iOS 16 Feature Are You Most Excited For?
So, these are the most talked-about features that you can expect to see in iOS 16 later this year. From what I can tell based on the rumored features, iOS 16 seems to be an exciting upgrade. Personally, I can't wait to go hands-on with interactive widgets and new AR (augmented reality) features. Besides, I will also keep an eye on the upcoming emergency satellite feature and check out how well it works. By the way, which iOS 16 feature excites you the most? Be sure to share your thoughts in the comments below, and stay tuned for more information about the upcoming iOS version.
---
Load More