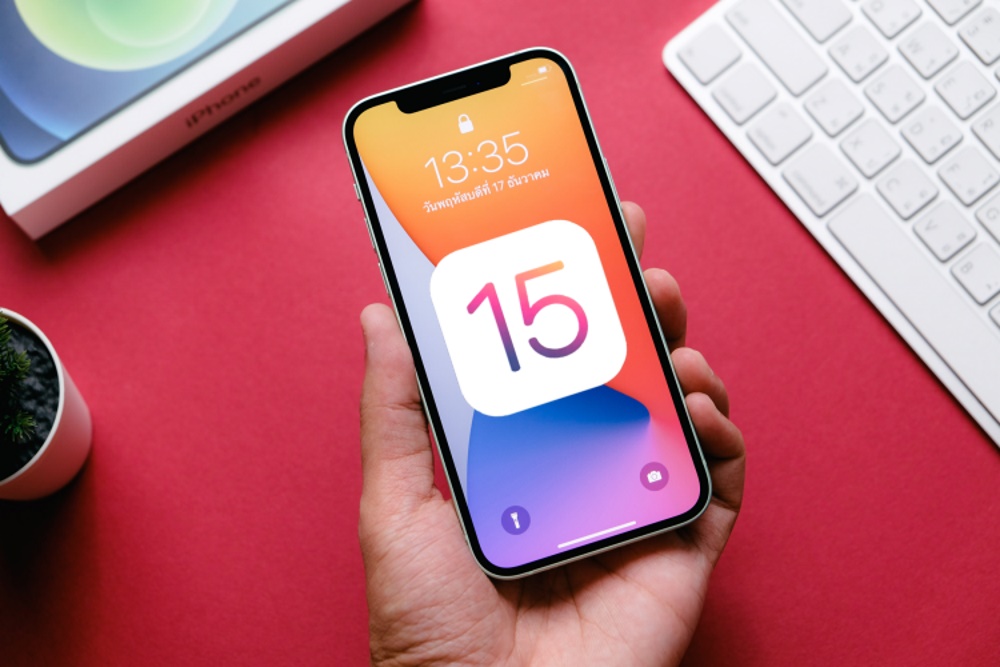 iOS 15 is official, and it is a huge update, much bigger than its predecessor that had us all gushing with a ton of customization and a series of security and privacy enhancements. Gone are the times when Apple would take a relatively defensive approach towards updating iOS. If popular features like home screen widgets and App Library had you excited last year, this year is even more exciting. Read on to learn everything to know about iOS 15.
iOS 15: Everything We Know So Far
iOS 15 is a pretty huge update for the iPhone. Not only does it expand the features that iOS 14 brought, it adds on a ton of new things on top to make your iPhone experience even better and more useful at the same time. iOS 15 improves everything from communication, safety and privacy, and phone-life balance.
Without any further ado, here's everything you need to know about iOS 15. It includes the iOS 15 release date, supported iPhone models, iOS 15 features, and more. You can expand the table below to jump to a section of your choice right away.
iOS 15 Release Date
Let's start off by answering the biggest question, when is iOS 15 coming out? Apple has officially unveiled iOS 15 at the Worldwide Developers Conference 2021, alongside watchOS 8, macOS 12 Monterey, and tvOS.
Like last year, WWDC 2021 was an all-virtual event due to the ongoing COVID-19 pandemic. Apart from the much-anticipated keynote, the conference will also include the State of the Union events and sessions showcasing new features and 1-on-1 labs for developers. Moreover, the WWDC 2021 event will also provide opportunities for developers to interact with Apple designers and engineers.
iOS 15: Complete Timeline
When will iOS 15 come out? Apple has shown off and detailed new features in iOS 15 during the keynote at WWDC 2021.
Release Date of iOS 15 Developer Beta: Apple will release the iOS 15 developer beta on June 7, 2021. 
Release Date of iOS 15 Public Beta: Apple will roll out the iOS 15 public beta by the end of June or in the first week of July.
Stable release of iOS 15: Apple will most likely roll out iOS 15 to the public in September or in the first/ second week of October, in line with iOS rollouts for the past few years. The company has simply set a timeline of this Fall.
Once iOS 15 has been rolled out publicly, Apple will keep on refining the latest iteration of iOS with frequent updates until iOS 16 is released to the public next year. We will update this article to keep you abreast with new features in iOS 15.
iOS 15 Supported iPhones
Wondering whether the iPhone 6s or iPhone SE will get the iOS 15 update? Well, here is the complete list of the iPhones that will run iOS 15:
iPhone 12 Pro Max
iPhone 12 Pro
iPhone 12 mini
iPhone 12
iPhone 11
iPhone 11 Pro
iPhone 11 Pro Max
iPhone SE (2020)
iPhone XS
iPhone XS Max
iPhone XR
iPhone X
iPhone 8
iPhone 8 Plus
iPhone 7
iPhone 7 Plus
iPhone 6s
iPhone 6s Plus
iPhone SE (1st generation)
iPod touch (7th generation)
And it should be obvious that the iPhone 13 series will arrive with iOS 15 out-of-the-box in September later this year. So yeah, iOS 15 will be supported by more than 20 devices.
iOS 15: New Features
As mentioned above, iOS 15 brings a ton of new features to the iPhone. Here are the new iOS 15 features you should know about.
SharePlay in FaceTime
With iOS 15 you can watch movies together on FaceTime with SharePlay. You can also use it to listen to music with friends, or share your iPhone screen with FaceTime. Other than that, you can now make FaceTime calls between iPhones and Android devices which is really cool, and there are features to enable noise isolation, wide spectrum audio, portrait mode in FaceTime, and even Spatial Audio in FaceTime calls.
Focus Mode
There's also a new Focus Mode in iOS 15, which is basically Do Not Disturb on steroids. The feature makes it remarkably easy to manage your time on your iPhone, whether its time at work, or personal time, or even sleep. You can set up people and apps who are allowed to send you notifications, and you can turn the Focus Mode on or off according to your preference.
You can also set up custom home screens for every Focus Mode you create, along with things like auto-reply to people trying to message you while you have Focus Mode enabled, and contextual suggestions.
Notifications
iOS 15 also improves the notifications (again). Notifications now show up the profile picture of the person the notification is from. Plus, you get a new Notification Summary feature that is aimed to help users prevent distractions from notifications that aren't really important at that very moment. You can check out our article on how to enable/disable Notification Summary in iOS 15 to learn more.
You can now also mute notifications temporarily, and iOS 15 will even give you muting suggestions for threads that are very active, but in which you are not really participating.
Safari
Similar to Safari improvements in macOS 12 Monterey, Safari on iPhone is getting a visual overhaul as well. The address bar is now down below at the bottom of the page and gets out of your way while you're browsing. Moreover, you can now use tab groups in Safari on iOS 15. There's also a customisable start page that is synced across your Apple devices, so your Safari start page will look the same on every device.
One of the biggest updates to Safari on iPhone is the new support for web-extensions. You can install Safari extensions for iPhone, iPad, and Mac now. You can also search the web using your voice, and arrange tabs in a new grid format.
Spotlight
Spotlight is one of the things I use most often on my iPhone. It's the best way to find apps, contacts, and more, and with iOS 15 Spotlight is getting smarter. You now get rich results in Spotlight, you can search through Photos if you want to, as well as web images. Spotlight is now also available on the Lock Screen and the Notification Center, so no matter where you are, you can quickly search your iPhone via Spotlight.
Privacy
There are some great privacy features in iOS 15 as well. While iOS 14 introduced the App Tracking Transparency feature, iOS 15 goes one step further. Your iPhone can now show you which apps use permissions most frequently, and what third party websites the apps are connecting to in the background. This will come out as an App Privacy Report in iOS 15 that you can use to find out which apps are tracking you the most.
Siri
Siri is getting upgrades too. Most importantly, you can now use Siri offline for certain requests, such as setting alarms/timers, opening apps, etc. You can also use Siri to share media to your contacts, so you can share photos, webpages, etc by just asking Siri to share them with a contact.
Moreover, Siri can now announce notifications on AirPods, which is really useful for anyone who wants to stay updated about incoming notifications without checking their iPhone all the time.
Other Features
There are other features here as well, including a new Google-lens like feature called LiveText that can identify text, phone numbers, etc from within photos and let you copy it, or call phone numbers directly from within a picture.  We have a handy Live Text vs Google Lens article that you can check out for an in-depth look at Live Text. There are also improvements to Apple Maps, changes in iMessage and more.
Apart from that, iCloud+ has been announced which is basically the same as iCloud, but it brings two new privacy features — Hide My Email — which allows you to create random email addresses that you can use to fill up forms on websites that might send spam. iCloud+ also brings Private Relay, with which you can rest assured that no one (not even Apple) can see which websites you're visiting, and other information about you while you're browsing the internet.
There are a lot of other iOS 15 features as well. Plus, we are using iOS 15 on our iPhones, and we will keep updating this article with any new features we find that we think you should be aware of, so check back frequently.
How to Install iOS 15 on iPhone and iPad
iOS 15 is currently in the developer beta stage, but if you have an extra iPhone or iPad lying around, you can check out all the latest changes in iOS 15 easily. If you're interested, you can check out our guide on how to install iOS 15/ iPadOS 15 on your iPhone and iPad.
Note: Don't install developer betas on your primary device as they can contain a lot of bugs, cause data loss, or render your device completely unusable. Install beta software at your own risk and discretion.
iOS 15: All You Need to Know About the Next Version of iOS
So that's pretty much everything you need to know about the next iteration of iOS — iOS 15. It comes with a plethora of new features, including some really handy features in FaceTime and Messages, along with useful privacy oriented features. So, which iOS 15 feature are you most excited about? Let us know in the comments.