Putting an end to the leaks, Google has officially given us a first look at the Pixel 6 series. In its announcement preview last month, the tech giant confirmed the existence of the phone and revealed its design and a few key details. The rumored in-house Whitechapel chipset now has an official name – Google Tensor. From an in-house Google chipset to radical design changes, the Pixel 6 series is shaping up to be the company's biggest flagship release since the Nexus days. In this article, we have listed everything we know about the Pixel 6 and Pixel 6 Pro.
Google Pixel 6: Everything We Know So Far (Updated September 2021)
Google has confirmed it will launch two Pixel 6 phones – Pixel 6 and Pixel 6 Pro. Interestingly, Google has replaced its XL moniker with a Pro branding starting with the Pixel 6 series. With that said, let's get to the details of Google's flagship Pixel smartphones for 2021.
Google Pixel 6: Release Date
Google has officially announced that the Pixel 6 series release date is set for later this fall. While an early Weibo leak suggested that the company might take Apple head-on with a September 13 launch, those rumors were squashed quickly. The Pixel 6 and 6 Pro is now expected to release on October 19 at the company's annual hardware event. Moreover, shipments are expected to start from October 28.
Google has pulled a Sony move with the early announcement of the Pixel 6 series. However, to build hype, the software giant didn't entirely reveal all the details about the Pixel 6 series. Instead, the company revealed the color variants, some details about the chipset, camera, and AI capabilities.
If everything goes according to the plan, the Pixel 6 series should be available for pre-orders right after the launch event. However, there are also rumors that device availability may get pushed to November if the ongoing chip shortage continues in the second half of 2021.
Google Pixel 6: Price (Expected)
With that said, we could expect the Google Pixel 6 to start at around $799-$899 and the Pixel 6 Pro model to cost somewhere around $999-$1099 to rival Android flagships from Samsung, OnePlus, and Xiaomi. Since Google is once again set to release a flagship device, we expect the prices to be higher than the Pixel 5 5G. We will be updating this post if there's a new price leak from a credible source, so stay tuned for more details.
Google Pixel 6: Specifications
Thanks to Google's announcement preview, we now know the key specifications of the Pixel 6 series. It mostly aligns with Jon Prosser's report from last month. While Google hasn't officially revealed the display size of the Pixel 6, The Verge's early hands-on video lets the cat out of the bag. The video reveals that Google Pixel 6 will have a 6.4-inch Full-HD+ flat display with a 90Hz refresh rate and the Pixel 6 Pro will feature a 6.7-inch Quad-HD+ curved display with a 120Hz refresh rate. Again, we knew this from the leaks so far, except for the high refresh rate aspect.

Prosser's report mentions that Pixel 6 will be available with 8GB RAM and 128GB/ 256GB storage. The Pixel 6 Pro will, according to the report, will come with 12GB RAM and 128GB/ 256GB/ 512GB storage options.
However, the most interesting and exciting piece of information is that the Pixel 6 will apparently receive a guaranteed 5 years of software updates. It's unclear right now whether this includes OS updates or just security patches, but hopefully, it's the former. You can read more about the Pixel 6 leaked specifications in our linked article.
Google has revealed the design of the Pixel 6 in its announcement preview. As you can see in the image below, you get a distinct Nexus 6P-inspired camera bar at the rear. "These new phones redefine what it means to be a Pixel," says the company. While the Pixel 6 has a matte aluminum frame, the Pixel 6 Pro is going for a glossy aluminum frame.
As you may have seen in recent leaks, the Google Pixel 6 lineup will bring a massive overhaul when it comes to the overall hardware design aesthetics. Moving away from the standard design Google has been using for years, the company will opt for a modern design that involves curved displays and a chunky camera bar. The camera bar, running along the complete horizontal length of the rear, is reminiscent of the Nexus 6P glass camera housing.
Turning our attention to the front, the Pixel 6 series will feature a full-screen display with a centered punch-hole selfie camera. Google's teaser has also confirmed the presence of an under-display fingerprint sensor on the Pixel 6 and Pixel 6 Pro. This will be the first time a Pixel smartphone will ship with an under-display fingerprint sensor, replacing the long-running rear-mounted physical sensor. The fingerprint touch input area seems surprisingly small here, but we'll have to hold our judgment until the final reveal.
Google Pixel 6 and 6 Pro will be the first Pixel smartphones to ship with an under-display fingerprint sensor.
Another tidbit about the Pixel 6's design is that it won't support Active Edge. For those unaware, Active Edge is a feature found on current-gen Pixel phones that makes it possible to squeeze the phone to activate Google Assistant. You can, however, use double tap back gestures to trigger the Assistant. There's also a handy app that brings the double tap to activate Google Assistant gesture to any Android phone.
As far as the colors are concerned, both Pixel 6 and 6 Pro will be available in three color variants. Google has used fun colors with the Pixel 6 and more industrial-looking colors for the Pixel 6 Pro. You can check out all six color variants of the Pixel 6 and Pixel 6 Pro right here:
Google Pixel 6 will sport a flat display whereas the Pro variant will feature a curved display. You should expect a 6.4-inch Full-HD+ flat display on the Pixel 6 and the Pixel 6 Pro will equip a large 6.7-inch Quad-HD+ curved display. Moreover, the Pixel 6 has a 90Hz refresh rate, while the 120Hz refresh rate is limited to the Pro models. Hence, be prepared to play some 120Hz games on the Pixel 6 Pro later this year.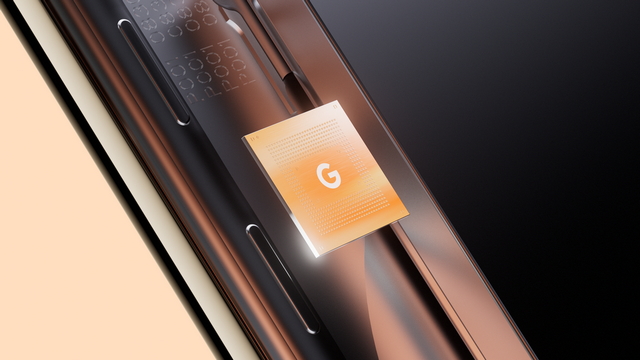 Last year, with the launch of the Pixel 5, Google took a hiatus from the premium flagship segment. The Pixel 5 launched with the mid-range Qualcomm Snapdragon 765G chipset – the same as the Pixel 4a 5G and OnePlus Nord. However, the Mountain View giant seems keen to make a grand comeback to the flagship segment with the Pixel 6 series.
The Pixel 6 lineup marks the birth of Google's in-house Tensor chipset
The Pixel 6 series will be powered by Google's in-house processor called Tensor chip. The in-house chipset was previously addressed with the codename Whitechapel. Yeah, Google will skip Qualcomm's flagship Snapdragon 888 chipset in favor of its own custom Tensor chipset. To recall, the Tensor chipset will use Samsung's 5nm LPE process and pack a custom NPU (neural processing unit to handle AI tasks) and ISP (image signal processor). We have been hearing rumors of this processor since April 2020. Google's Sundar Pichai says the company has been working on this chipset for four years.
So, what exactly do you get with the Tensor chipset? Well, Google says it will use Tensor chip to unlock new ML experiences to Pixel 6 users. To be specific, the company notes that you'll see a transformed experience for the camera, speech recognition, voice commands, translation, captioning, and dictation.
That means we may finally see improvements in the video department on the Pixel 6 and 6 Pro, thanks to Tensor. It also has the new Titan M2 security core, which gives Google the confidence to say that Pixel 6 will have the most layers of hardware security in any phone. Google Tensor might be Google's answer to Apple's M1 chip in the long term.
As per a recent Geekbench listing corroborated by XDA, the Tensor chip is expected to offer two Cortex-X1 cores clocked at 2.80GHz, two Cortex-A76 cores at 2.25GHz, and 4 Cortex-A55 cores at 1.8GHz. For GPU, you could expect Mali-G78. If Google has indeed managed to pack two Cortex-X1 cores, we could expect the Tensor chip to offer the best performance on any Android phone. You even get mmWave 5G support here, presumably in select regions. It's also in the air that the Pixel 6 lineup could support ultra-wideband (UWB) connectivity.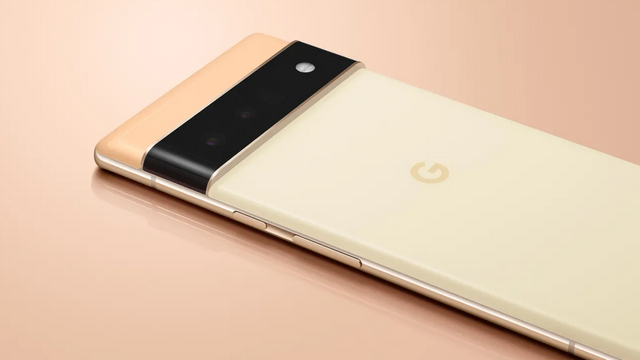 The Pixel is already well-recognized as one of the best camera phones on the market. And with the Pixel 6 series, Google might finally be looking to step up the game. The company might put an end to its obsession with the 12.2MP Sony IMX363 sensor that it has been using since the launch of Pixel 3 back in 2018. With the Pixel 6 Pro, you get three rear cameras and the vanilla Pixel 6 will settle with a dual-camera setup.
The Pixel 6 Pro will have a primary wide-angle camera, an ultra-wide-angle lens, and a periscope-cum-telephoto lens with 4x optical zoom alongside the LED flash. Going by Jon Prosser's leak, you will get a primary 50MP wide-angle camera (as opposed to the existing 12.2MP sensor), a 48MP periscope lens with 4x optical zoom, and a 12MP ultra-wide-angle lens. The standard Google Pixel 6 will include the same primary and ultra-wide lens but skip on the telephoto lens. You could expect to find an 8MP front camera on the regular Pixel 6 and a 12MP selfie camera on the 6 Pro.
Google has long been betting on its software advancements to deliver a flagship-grade camera experience. Although this strategy has been working well for the Pixel series so far, we could witness serious improvement with the Pixel 6 series, thanks to the new AI-backed Google Tensor chipset. An area where we can expect Pixel to finally take the Apple iPhone head-on is the video recording department. Moreover, it holds especially true now that the hardware is also getting a significant spec bump.
Pixel 6 Software: Android 12 with Material You Design
Needless to say, Google Pixel 6 series will be one of the first smartphones to ship with Android 12 out of the box. A few months back, Google unveiled a variety of design changes coming with Android 12. We will be witnessing them all in action on Pixel 6. Some of these include a new notification shade, privacy dashboard, one-handed mode, and a wallpaper-based theming system. If you missed it, check out our in-depth coverage on the best Android 12 features to learn more about Google's vision for Android.
The wallpaper-based theming system, dubbed Material You, will be one of the key highlights of the Pixel 6 series. Pulling colors from your wallpaper, Google will slap it across almost every UI element in Android 12 on your Pixel device. That includes the lockscreen clock, quick settings, and home screen icons, supported apps, widgets, and more. You will essentially be able to experience a new theme simply by changing your wallpaper, which is amazing!
Pixel 6 Battery and Charging
Google Pixels aren't usually counted under the umbrella of phones with good battery life. That could possibly change with the upcoming Pixel 6 series. According to Max Weinbach, the Pixel 6 Pro is likely to equip a huge 5,000mAh battery. While there's no info on the exact battery capacity of Pixel 6, it might include a smaller 4,500mAh unit.
Another area where Google will finally make an improvement is the overall charging speed. According to XDA's report, the Pixel 6 series will support 33W fast charging. That's a significant jump from the 18W fast charging present in the Pixel 5. You could also expect the devices to support reverse wireless charging to quickly charge your accessories such as earbuds, smartwatch, or phones. Other features include stereo speakers and an official IP rating.
Pixel 6 vs Pixel 6 Pro: Specs Comparison
Now that we have gone through the key specifications and features of the upcoming Google Pixel 6 lineup, here's a quick comparison between the Pixel 6 and Pixel 6 Pro.
Pixel 6
Pixel 6 Pro
Dimensions
158.6mm x 74.8mm x 8.9mm (minus camera bump)
163.9 x 75.8 x 8.9mm (minus camera bump)
Weight
-
-
Display
6.4-inch Full-HD+ flat AMOLED, 90Hz refresh rate
6.7-inch Quad-HD+ curved AMOLED, 120Hz refresh rate
Processor
5nm Google Tensor
5nm Google Tensor
RAM
up to 8GB
up to 12GB
Storage
up to 256GB
up to 256GB
Rear Cameras
dual camera setup
-50MP (Wide) + 12MP (Ultra wide)
triple camera setup
- 50MP (Wide) + 12MP (Ultra wide) + 48MP (Tele with 4x optical zoom)
Selfie Camera
8MP punch-hole
12MP punch-hole
5G Support
Yes
Yes
Connectivity
Bluetooth 5.2, Wi-Fi 6E, USB Type-C port
Bluetooth 5.2, Wi-Fi 6E, USB Type-C port
Fingerprint sensor
Yes, under-display
Yes, under-display
Battery
4,600mAh
5,000mAh
Charging Speed
30W fast-charging
30W fast-charging
Wireless Charging
Yes
Yes
Will Google Pixel 6 Launch in India?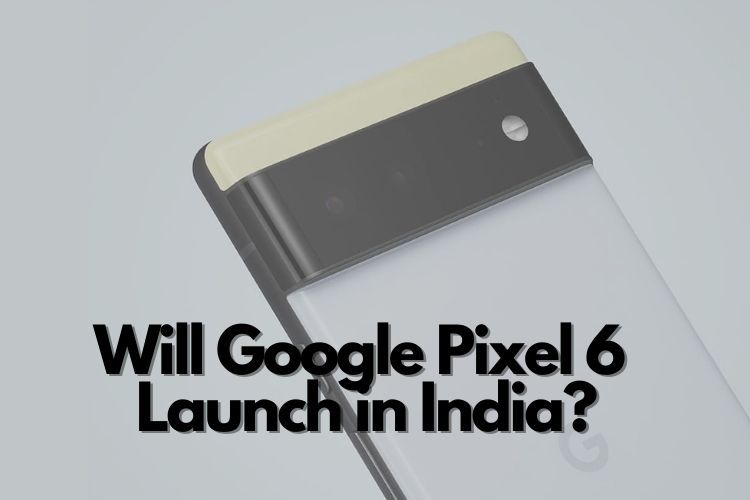 Coming to the most important question – Will Google Pixel 6 come to India? When Google skipped the Pixel 4 launch in India, it was due to the Soli radar chip. On the positive side of things, Google said it "looks forward to bringing future Pixel devices to India" at the time. Google then also didn't launch the Pixel 4a 5G and Pixel 5, presumably due to the lack of 5G connectivity in India and the global chip shortage.
Given the significant changes and the brand value for Pixel in India, one would hope that Google brings the Pixel 6 series to India to rival the likes of the OnePlus 9 and Galaxy S21 series in the premium flagship market. It remains to be seen if the executives at Google have another plan. As of now, there's no official information on Pixel 6's availability in India.
Having said that, it's worth mentioning that the India-specific Google Store doesn't have a Pixel 6 teaser on its home page. Plus, the Indian Google Store doesn't even mention the Pixel 6 just yet. I checked the Google Store landing page for a few other countries and only some of them had Pixel 6 references. The Google Pixel 6 series teaser is currently live on the Google Store in these 8 countries, so it's confirmed to launch there in the fall later this year. These include:
USA
Canada
Australia
United Kingdom
France
Germany
Japan
Taiwan
Is this conclusive evidence that the Pixel 6 is not coming to India? Of course not. However, it makes us keep the expectations low for the Pixel 6 series in India. Considering how OnePlus has started to go the ColorOS route with OxygenOS, it will be a missed opportunity if the company skips Pixel 6 and Pixel 6 Pro in India.
Google Pixel 6: A Fresh Flagship Endeavor is on the Cards!
So that sums up everything we know about the Pixel 6 series at the moment. From the announcement preview and past leaks, it is evident that Google is all set to be a worthy contender in the smartphone space this year. It will be a compelling choice, especially for those who want fast software updates and a clean UI experience. We hope the company brings the Pixel 6 series to India. Are you excited about the upcoming Google Pixel 6 series? Do you think the Tensor chipset will perform well and offer good battery life? Do share your thoughts with us in the comments below.