Genshin Impact 4.0 was probably one of the most successful Genshin Impact releases in recent times, and there's lots to come in future versions. It's been a few weeks since the release and since most players may have finished the Archon quest, they may look forward to Genshin Impact 4.1, which should introduce a few familiar faces from 4.0, new Archon quests to uncover Teyvat's biggest secrets, new banners, and new events! Here's everything you need to know about Genshin Impact 4.1.
Genshin Impact 4.1 Release Date
The next version of Fontaine in Genshin Impact 4.1 is all set to release on September 27 and will last until November 8, considering everything goes according to the schedule. The first phase will begin on September 27 and end on October 18, whereas the second phase starts on October 18 and ends on November 8. For those unaware, each version lasts for 42 days and has two phases — each phase, in turn, lasts for 21 days, much like Genshin Impact 4.0 banners.
Genshin Impact 4.1 Banners
Genshin Impact 4.1's new characters are Wriothesley and Neuvilette. Wriothesley is a Cryo Catalyst user whereas, Chief Justice of Fontaine Monsieur Neuvilette is a Hydro Catalyst user. As for the character reruns, the first half of Genshin Impact 4.1 will feature Venti alongside Wriothesley and the second half will feature Hu Tao alongside Neuvilette.
As for the weapons, the first half will feature Wriothesley's signature weapon Cashflow Supervision alongside Venti's signature weapon, Elegy for the End. The second half will feature Neuvilette's signature weapon Tome of Eternal Flow, and Hu Tao's signature weapon, Staff of Homa. You can learn more about the 4.1 banners in our Genshin Impact 4.1 Banners article.
Genshin Impact 4.1: New Bosses and Enemies
Genshin Impact 4.1 brings two new bosses — Experimental Field Generator and Millennial Pearl Seahorse. The images of the same have also been leaked. These bosses will probably give you materials to ascend for Neuvilette, Wriothesley, and characters that are yet to come.
Experimental Field Generator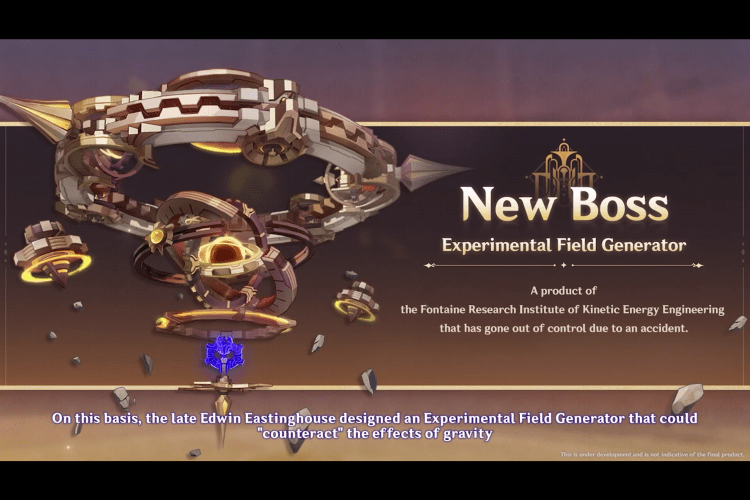 One of the Gensin Impact 4.1 bosses can supposedly control gravity and shock players using AoE attacks with its gravity-modifying mechanics and is supposedly called "Experimental Field Generator."
Millennial Pearl Seahorse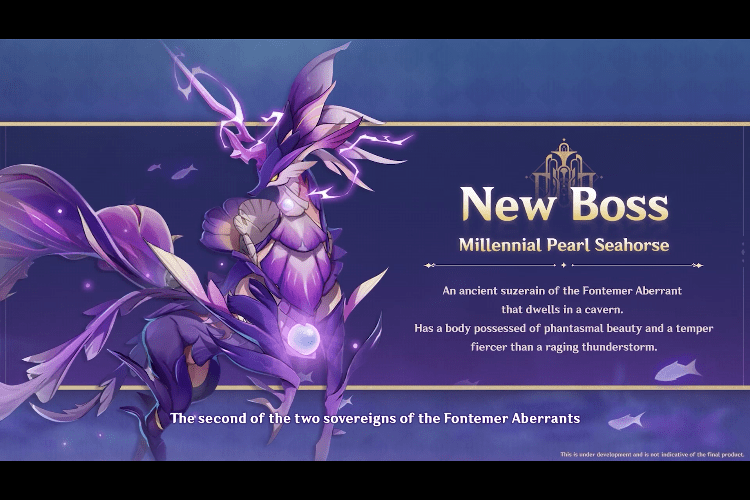 The other boss of Genshin Impact 4.1 looks like a bigger version of the Blubber Seahorse found in the underground Fontaine map. This boss wields the electro element and is named Millennial Pearl Seahorse.
New Fatui Bosses
Besides bosses, there are also new Fatui enemies – Seneschal of Frost and Seneschal of Wind, who, as the names suggest, will be cryo and anemo enemies. Recent leaks have also revealed the models of these bosses.
Fontaine Map Expansion
The Fontaine map will be expanding a bit to the east and will be getting the incomplete parts of the map. This will unlock the prison (The Tower of Metropolis) where the next Archon quest and exploration is set.
Besides the prison, there's a new cave that players can explore to check and solve a strange phenomenon.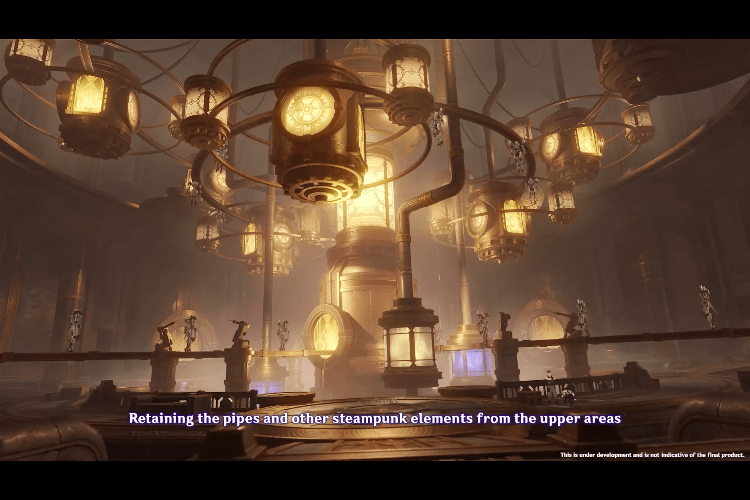 More Free Primogems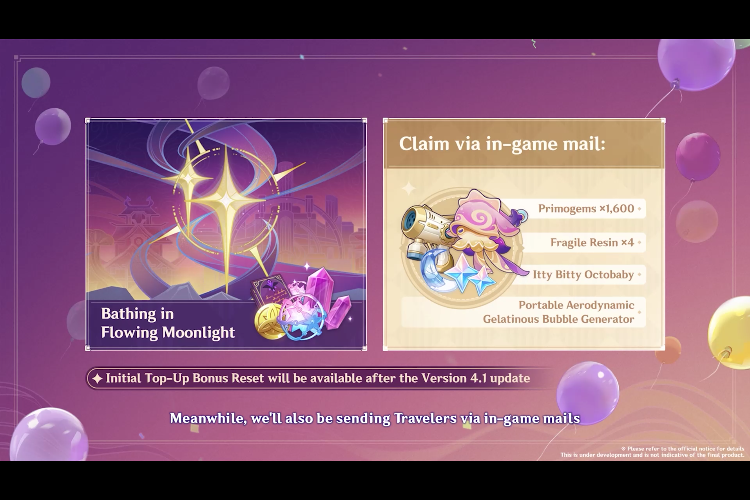 Gensin Impact 4.1 will give us 10 free limited character event wishes thanks to the game's third anniversary soon approaching us. The login event will be called "Admiring the Flowing Moonlight." Besides, you can get a total of (****) Primogems, oh wait, to find out the number, check out our Genshin Impact 4.1 total Primogems article.
It will also give players two new gadgets — Itty Bitty Octobaby (A new pet) and a Bubble Generator. Genshin Impact 4.1 livestream is one of the best ways to get free primogems. The live stream is out now, and the codes are available. Check out this article for Genshin Impact 4.1 livestream codes.
Genshin Impact 4.1 Events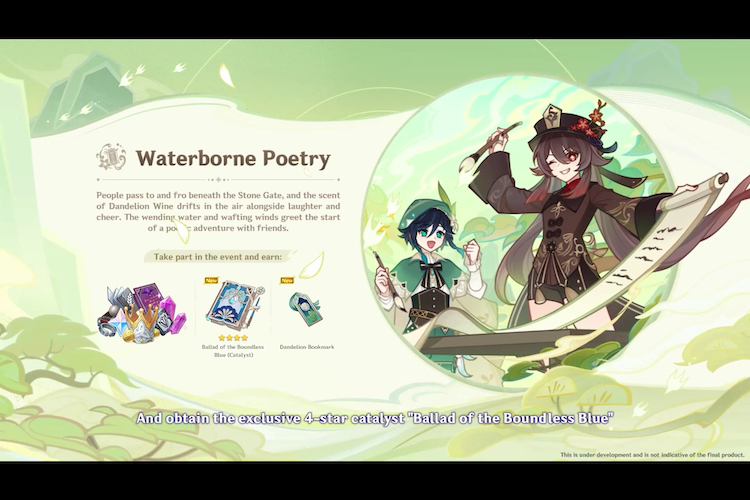 As for the Genshin Impact 4.1 events, the first phase will feature the events Mondstadt Poetry event and Klee Fishblasting Event, whereas the second phase will have the 3-team battle event and the Jellyfish recovery event. Besides, players will also be able to log in for a week and get 10 free wishes.
Waterborne Poetry
Dodoco's Bomb-Tastic Adventure
Radiant Harvest
The Peaks and Troughs of Life
7-day login event