Have you ever imagined what it would be like if Superman was evil instead of good? Well, I don't know about you, but I certainly did, and you know who else did? James Gunn, which led to the birth of a twisted and dark super-horror movie called Brightburn. Released back in 2019, this movie was made to show us what a being as powerful as Superman is capable of doing and it was spine-chilling. Brightburn was moderately successful, making somewhat over $32 million but if you ask me, this movie could have made way more if it was just a little bit better. But we might have another chance with Brightburn 2.
To fix the issues, The H collective (the production house behind Brightburn) along with its new company called H3 Entertainment is soon coming back to the big screen with Brightburn 2. In this article, find out all we know about the upcoming Brightburn sequel, and to know more, read on!
Is Brightburn 2 in Development?
The first Brightburn movie was developed by a production house called The H Collective. It was initially thought to be a standalone movie but that notion changed as soon as the end credits of Brightburn rolled out showing us an evil variant of Aquaman and Wonder Woman.
Since then, the sequel of Brightburn has been in talks. Now, four years later, The H Collective is starting a brand new company called H3 Entertainment, which is said to be looking forward to incorporating Metaverse, AI, and Web3 into filmmaking.
Keeping in mind the current strikes going on in the United States regarding the incorporation of AI into artistic fields, the founders (Mark Rau and Kent Huang) have given a statement to Deadline where they stated their new AI model will "respect professionals and fans while promoting responsible technology integration."
Now coming back to the real question, is Brightburn 2 in development? Mark Rau states that the usage of new technology will significantly enhance the quality of the projects that are in production right now including a sequel to the super-horror movie Brightburn. So, to answer this question, Yes, Brightburn 2 is in development.
Brightburn 2 Release Date
As of now, we don't know when this movie will be released because James Gunn is pretty busy with his revamped version of the DCU and upcoming DC movies so it can be a few years before get to see something related to Brigtburn 2. There is a possibility though that we might get an update about Brightburn 2 after the release of Superman: Legacy, which is lined up to release on 11 May 2025 with David Coresnswet playing the role of the new Superman.
What's the Cast of Brightburn 2?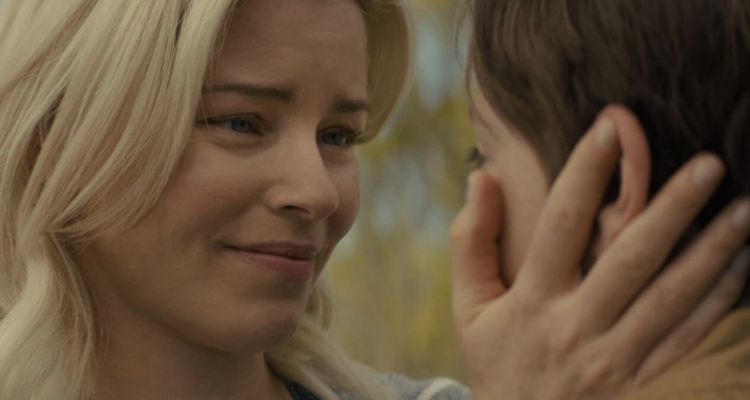 Now this question is a tricky one, since, if you've watched Brightburn, you know that the whole Breyer family was killed off by Brandon. We could possibly see Jackson A. Dunn return in the role of Brandon Breyer aka Brightburn. But if the team decides to show us an older version of Brandon, he could be replaced by an older actor and appear maybe in certain flashback scenes.
The same goes for Elizabeth Banks as Tori and David Denman as Kyle who appear as Brandon's parents who were killed by Brandon himself.
In reappearing roles, it's possible to see Michael Rooker return as the conspiracy theorist Big T who was seen in the end credits scene of Brightburn reporting about evil metahumans. That brings us to the point that these evil metahumans, which seemed to be an evil version of Aquaman and Wonder Woman, could appear in the new Brightburn movie So, this will bring us an evil version of the Justice League.
The possibilities with Brightburn 2 are endless, now all we have to do is wait for an official announcement or an official trailer for the movie. Till then, let's keep our fingers crossed and hope that this movie turns out to be good.
Will Brightburn 2 Be Written by AI?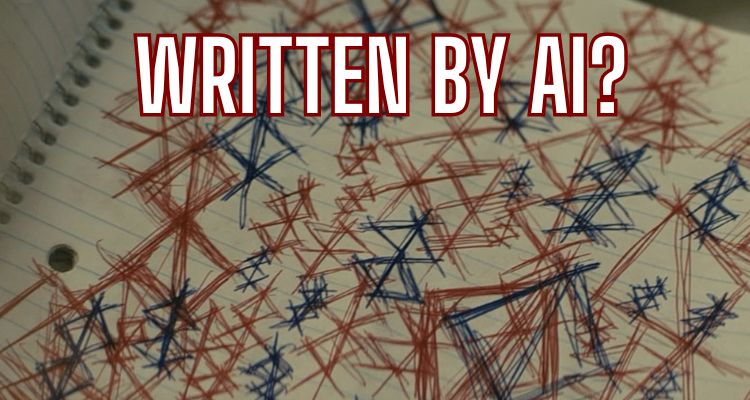 In an interview with The Deadline, the founders of The H Collective stated that they are starting a new company called H3 Entertainment, which will use AI, metaverse, and Web3 to work on their projects, which seemed to be a threat to human writers, animators, etc. When the founders were questioned about this concern, Mark Rau, the CEO of H3 Entertainment stated:
"Incorporating new technologies into our workflow is about enhancing and complementing, not replacing the human touch in filmmaking. Our primary commitment remains with our skilled workforce. We are determined to use technology to assist, not overshadow, the irreplaceable human touch in cinema."
In fact, James Gunn recently confirmed on his BlueSky account that Brightburn 2 won't be written by AI.
So, if we keep this statement in mind, it seems that AI will be used to work in certain aspects of the movie not as a replacement for human talents but to rather enhance it. And if you ask me, I don't see a problem with that as long as the technology is used as a tool for the writers to use rather than AI being used as writers. What do you guys think about this? Do let me know in the comments!
Is Brightburn Set in the DC Universe?
Is Brightburn a part of the DC universe? This a popular question among fans and a simple answer is no, he's not. Brightburn is a character who has been inspired by Superman, he has practically the same origin story as that of Superman but with a take that if Superman decided to take over the world instead of protecting it.
This movie has no links to DC comics whatsoever but might introduce certain characters in the sequel of Brightburn that are similar to the characters we have seen in DC movies and comics.
Brightburn 2 Story (Expected)
As the first movie ended, it did set up a sequel, giving us a certain insight into what might happen in the next movie. Brightburn, which was initially thought to be a standalone movie struck the audience with a post-credit scene as soon as it ended. The post-credit scene showed us a conspiracy theorist going by the alias of Big T, talking about other metahuman serial killers present on earth except Brightburn.
He talks about a half-human sea creature who is responsible for sinking ships and a witch who chokes people brutally using a "rope" that forces them to spill their guts. Now this statement could mean that this rope forces people to tell the truth or literally…spill their…guts? I guess we will find out at the Brightburn 2 release date.
As far as the story of Brightburn 2 is concerned, I feel that in this sequel, Brandon is going to team up with these metahumans and form a variant of Justice League which is pure evil or he could be seen fighting them since his mission according to the voice in his spaceship was to "Take the World" and these two metahumans could stand in his way.
Whatever the story may be, I am pretty sure that the sequel of this movie is going to be bigger, badder, and much more gory.
---
Load More