After the completion of the 5G spectrum auctions, telecom operators are gearing up to launch 5G services in India. We recently published a detailed guide on Jio's 5G launch, and in this article, you will find everything you need to know about Airtel 5G launch in India. From Airtel 5G launch date to 5G bands supported in India, download speeds, list of Airtel 5G cities, etc., we have compiled all the resources for you. So on that note, let's go ahead and learn about all the developments of Airtel 5G in India and when we can expect to use its 5G network.
Airtel 5G Launch in India: All You Need to Know (August 2022)
In this article, we will discuss Airtel 5G launch details in India, its 5G bands, what are the cities that will get Airtel 5G first, and more. Apart from that, we have also added Airtel's 5G download speeds and what 5G internet plans Airtel will be offered to users. Just expand the table below and move to any section you want.
Airtel 5G Spectrum: 5G Bands in India
In the latest 5G auction held in India, Airtel did a pretty solid job at acquiring 5G spectrums from all categories of frequency bands. Coming second, after Reliance Jio, Airtel spent Rs 43,084 crores to secure 19.8 GHz worth of 5G spectrum. Specifically, Airtel bought the following 5G bands in India – 900 MHz (n8), 1800 MHz (n3), 2100MHz (n1), 3300 MHz (n78), and 26 GHz (n258, mmWave).
Now, as you can see, Airtel did not bid for the lower 700MHz frequency band, whereas Reliance Jio went for it with full-force and acquired 700MHz spectrum in all 22 circles in India. If you are wondering why Airtel did not go for the 700Hz frequency band, the company's CEO Gopal Vittal explained the reason in an interview with TelecomTalk.
Vittal explained that Airtel decided to focus on getting the largest pool of mid-band spectrum. And it avoided the 700 MHz spectrum as it would cost more money to acquire and deploy, be bad for the environment due to higher power consumption and more carbon emissions, and no additional benefit in terms of speed (even on the SA network).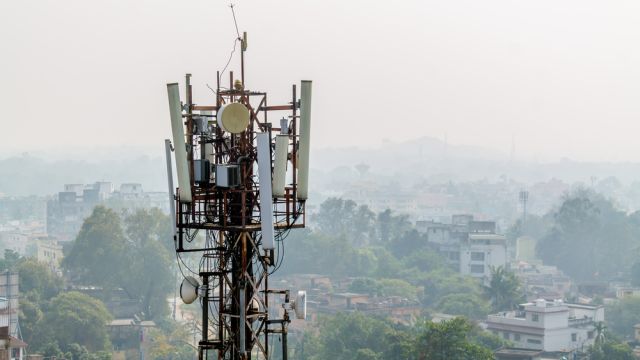 If we take a look at the sub-GHz spectrum, Airtel has bought a few tranches of 900MHz frequency bands for only three circles, including Assam, Jammu & Kashmir, and North East. It seems like Airtel is looking to extend 5G coverage in hilly terrains with the lower frequency band and also offer sub-GHz 5G services in these regions. In the lower sub-6GHz frequency band, Airtel has picked up the 1800MHz and 2100MHz bands in 12 different circles.
Coming to the mid-band sub-6GHz spectrum, Airtel has gone all-in and bought 100MHz in the 3300MHz frequency band in all 22 circles, which is impressive. It means that Airtel is looking to offer sub-6GHz 5G services in all regions. On top of that, Airtel has done a spectacular job at acquiring the high-end, ultra-fast, mmWave 26GHz band in all the 22 circles. The company has bought 800MHz in the 26GHz frequency band, giving tough competition to its rival, Jio.
Here is a detailed overview of Airtel's 5G spectrum allocation in all 22 circles of India.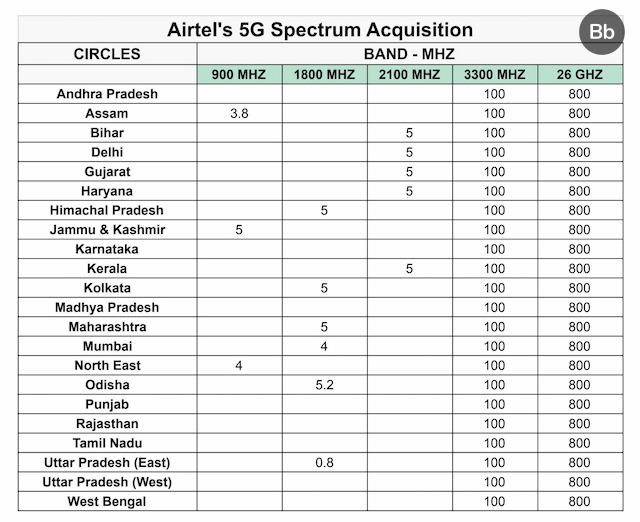 Airtel 5G: SA or NSA Network?
In our explainer on sub-6GHz vs mmWave bands, we have mentioned that there are two methods to deploy a 5G network: SA (Standalone) and NSA (Non-standalone). Almost all the telecom operators in India and across the world are going for the NSA architecture as it's cost-effective and faster to deploy. It uses the existing 4G infrastructure to offer 5G services without much difference. On top of that, Airtel is using DSS (Dynamic Spectrum Sharing) to share the spectrum between 4G and 5G bands.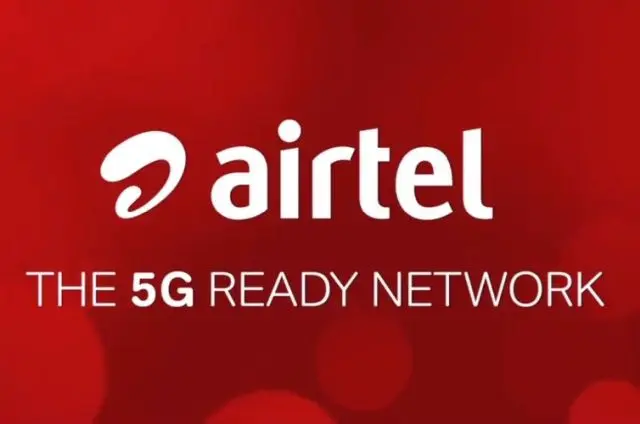 SA 5G is expensive to deploy, and telecom companies have so far hesitated to implement this architecture where the whole network stack is based on 5G specifications. Having said that, recently, Airtel CEO Gopal Vittal said that his company can upgrade its 5G NSA infrastructure to SA 5G with a software upgrade. It seems like Airtel will be virtualizing the 4G EPC to move it to the 5G core.
Nevertheless, for the first few years, Airtel 5G will also be based on NSA technology. As we move forward, Airtel might upgrade the existing 5G network to SA 5G. To learn more about SA and NSA 5G, go through our article on 5G development in India. We have explained concepts like EPC, O-RAN tech, 5G radio, core, etc.
Airtel 5G Launch Date in India
In an official release, Airtel announced that it will start 5G deployment from August 2022 with telecom vendors including Ericsson, Nokia, and Samsung. In the same breath, Gopal Vittal, MD and CEO of Airtel, said, "We are delighted to announce that Airtel will commence roll out of 5G services in August".
In all likelihood, Airtel will launch its 5G services by the end of August 2022. That said, keep in mind that it will obviously be a phased rollout with major cities getting 5G services first. Vittal further added that it will cover all towns and rural areas by March 2024.
Airtel 5G Supported Circles and Cities
Reports suggest that Airtel will initially launch its 5G services in the following Indian cities — Ahmedabad, Bengaluru, Chandigarh, Chennai, Delhi, Gandhinagar, Gurugram, Hyderabad, Jamnagar, Kolkata, Lucknow, Mumbai, and Pune.
Having said that, another recent report says that not all cities will get 5G services in August. In that case, you need to wait for a few more months, perhaps by September or October end, to get Airtel's 5G network in major cities. Apart from that, Airtel has already detailed a 5G network rollout plan for more than 5000 towns across India.
As for Airtel 5G circles, the company is in a great position to offer its 5G network to all 22 circles and they are as follows: Andhra Pradesh, Assam, Bihar, Delhi, Gujarat, Haryana, Himachal Pradesh, Jammu & Kashmir, Karnataka, Kerala, Kolkata, Madhya Pradesh, Maharashtra, Mumbai, North East, Odisha, Punjab, Rajasthan, Tamil Nadu, Uttar Pradesh (East), Uttar Pradesh (West), West Bengal. But bear in mind that you need to wait till March 2024 to use Airtel's 5G network in all corners of India.
Do You Need a New Airtel 5G SIM?
So far, Airtel has not announced that you will need a new 5G SIM card to access its 5G network. In fact, no other telecom operator in India has said that a 5G compatible SIM card is required. You can very well use your 4G Airtel SIM to access the 5G network. We have written a detailed article on whether you need a new 5G SIM to avail of 5G services, so go through that for more in-depth information.
Airtel 5G Download/ Upload Speeds
Airtel has done several 5G trials in various frequency bands and configurations. In the mid-band 1800MHz frequency band on NSA (Non-standalone) architecture with DSS support, Airtel clocked download speed of around 340Mbps and 67Mbps of upload speed. Airtel claims that with a higher frequency band and SA architecture, it can offer up to 1Gbps of download speed with a latency of around 20ms indoors.
The company also did a trial in Hyderabad in 2021, and the download speed reached up to a massive 3Gbps, which is amazing. In other trial sites like Gurugram and Mumbai, the download speed hit up to 1Gbps on the 3500MHz frequency band. Having said all of that, bear in mind that the trial was done in isolation without many users and traffic surges. So yeah, it's left to be seen how well Airtel's 5G network performs in real-world usage.
Airtel 5G Plans and Price in India
As far as Airtel's 5G plans are concerned, the company has not announced the data plans and pricing, as the 5G services are yet to roll out. However, Akhil Gupta, the Vice Chairman of Bharti Enterprises recently said in an interview that Airtel might not offer a separate 5G plan. Rather, 5G services will be offered under existing high-priced 4G tariff plans to increase Airtel's ARPU (Average revenue per user).
We know that Airtel's ARPU is around Rs 183, and according to Akhil Gupta, it wants to increase the ARPU significantly, somewhere close to Rs 300 to 350. If we go by the statement, it seems like you may have to recharge upwards of Rs 400 to access Airtel's 5G network. That said, wait for the official Airtel 5G launch in India, and we will be able to tell you more about its pricing structure.
Everything You Need to Know About Airtel 5G Network
So that was all you need to know about Airtel's 5G network launch in India. From the spectrum acquisition, it seems like Airtel has a strong presence in the sub-6GHz and mmWave frequency bands, almost close to Jio's 5G network coverage. However, with the 900MHz tranche, it won't be able to penetrate much and offer last-mile 5G services in rural areas. Anyway, that's all from us. If you wish to learnabout India's 5Gi standard, head over to our explainer. And to check 5G bands supported on your phone, navigate to our linked guide. Finally, if you have any questions, let us know in the comment section below.
---
Load More