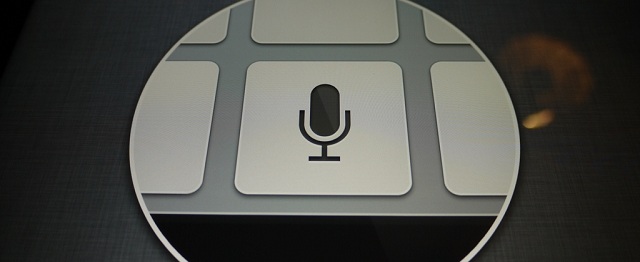 Looking at the revolution that Siri brought in the smartphone market, the competitors and developers are working hard to develop apps that can really be a worthy competitor to Siri. Google has Google Now which is nice and intuitive, Samsung provided s voice which just understood the commands but never gave better results as Siri does.
Here are a few personal assistant apps for android which could be good alternatives to iPhone's Siri.
1.  Maluuba : Siri Alternative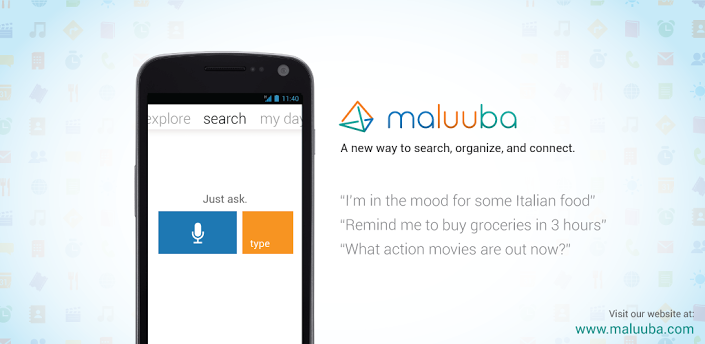 Maluuba labelled as Siri alternative is a brand new app that provides a new tile user interface with better personal assistant experience with easy search results. The app was developed by a student of university of waterloo in 2011. The app provides a clean Windows phone 8 kind of user interface even on android with nice tiles with windows phone fonts. The app provides you features like swipe between some of the features changing the screen to show relevant options. The app organizes the tasks into easy categories like search where you can search for movies, restaurants, weather, location and many more. You can organize your daily work by setting reminders, alarms all can be mapped to a single timeline of the app, connect with others by calling them, updating status in Facebook or checking out any event.
Developer: Maluuba
Platform:  Android, Windows Phone 8
Availability: Free on Google play
2.  Assistant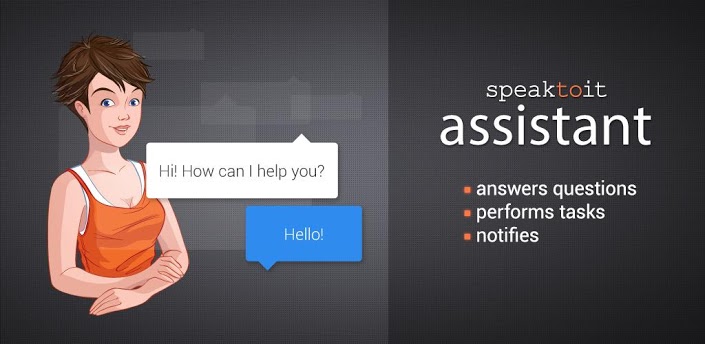 Assistant is a virtual personal assistant that talks to you in natural language when you ask it something. The app uses virtual character on the screen that replies to your queries. The app uses iSpeech and works well with svox and TTS (text to speech) engines as well. Assistant can help in finding some information just by asking it, it will find on internet and speak out and display the result. The assistant can also launch apps for you,  just command it to do so. Best thing is the assistant supports character customization i.e. you can choose from a variety of characters as your assistant.
The app supports some of the well known services like Google, Facebook, Twitter, Foursquare etc. The app is still in beta version.
Developer: Speaktoit
Platform; android
Availability: Free on Google play
3.  Skyvi (Siri for android)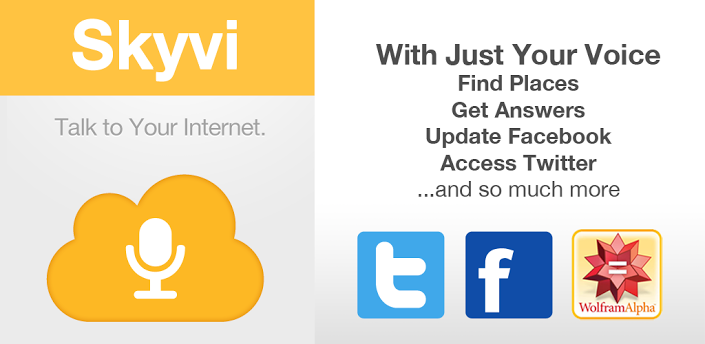 Another most downloaded app on android platform Skyvi is a good app for personal assistant. Skyvi offers some useful features other than asking questions like voice text messaging where you can write text messages just by dictating what you want to write. It supports Facebook and Twitter, so now you can tweet just with your voice or text or share anything on Facebook just by your voice. The app allows you to find information from the web, place call to people of your choice, navigate or listen to your favourite song without using your hands.
Apart from getting information about time and weather, Skyvi can even crack a joke, you can have funny chats with the app.
Developer: BlueTornado
Platform; android
Availability: Free on Google play
4.  AIVC ( Alice)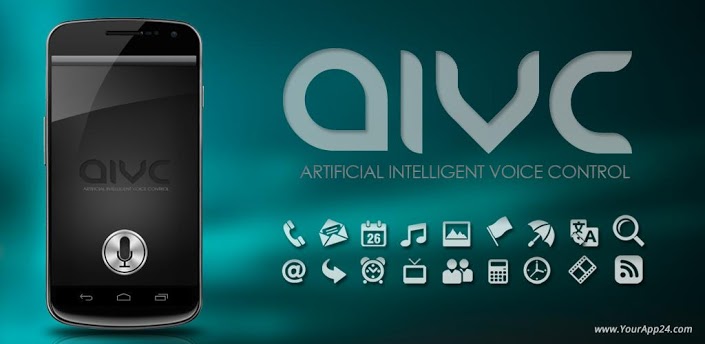 AIVC code named as Alice is another easy to use personal assistant for android. The app  can help you  in placing calls from the contacts, sending text messages to someone. The app can help you in writing emails, translating something from one language to another. It can even launch other apps for you and search web. You can set alarms or timers, calculate something, look for the weather outside and even get navigation details to some place. The voice recognition supports TTS and vlingo recognition.
Some more features are available in the pro version like using app as TV receiver, using calendar or playing music, wake-up mode and dialog mode.
Developer: yourapp24
Platform; android
Availability: Free on Google play, Pro version available paid
5.  Iris
Iris is a personal assistant app with clean user interface and easy to use functionality. Iris was one of the most downloaded personal assistant app on play store once and got over 1 million downloads in  2 months. Iris can help you call someone from your contact list or even message them by writing text. With the help of Iris, you can surf the internet for any information, get latest news, search nearby. You can even ask for any video and the app will find and run it for you. If you like watching movies then you can ask for the reviews and Iris will show it. When it comes to your daily tasks then you can set reminders in calendar or set the alarm to wake you up.
Iris even gives you witty replies when you ask something it doesn't understand.
Developer: Dexetra
Platform: Android
Availability: Free on Google play
Image courtesy: Google play, medcitynews.com
SEE ALSO:  5 Must Try Android Apps