Well many music enthusiast are always in hunt of apps which can fulfill their appetite to music. Well here are some of our recommendations to all music fanatics who need the most out of their droids when it comes to music.  All our recommendations are purely based on our testing results on device, the app popularity, ratings, downloads and apps which have spend the most time on Play store.
Here's a list of  Top 10 Music Players For Android,
1.  Player Pro
With over 1 million downloads Player Pro is one of the oldest media app on Google play. The app allows you to play music, watch videos. With many advanced features like shake to play, pause less playback, update and choose album art,  lock screen options, even providing you option to customize what to do when you press album or song. It has choices of skins available with DSP pack for changing to 10 control equalizer with advanced settings. The app even allows you to edit id3 tags and various sound pre-sets. The app supports Dolby, SRS and beats audio and delivers the best sound quality.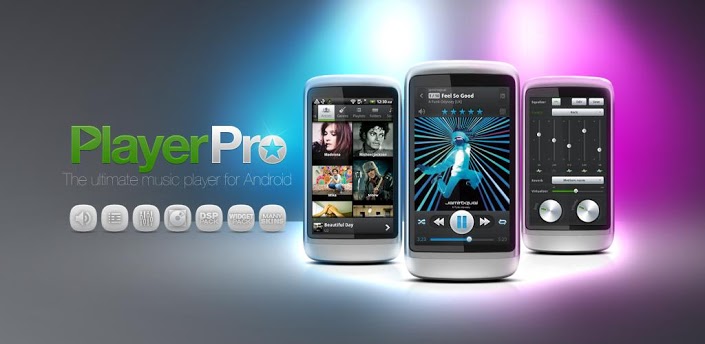 Developer:  BLASTON  LLC
Availability: Trial and paid on Google play
2. Power Amp
If Player Pro is a very good player then meet the daddy of all music players Power Amp with over 10 million downloads is ultimate app to watch play music or watch videos. With default 10 band equalizer stereo expansion, cross fade, balance, lyrics support, download cover art, widgets, lock screens this app offers everything you would expect from a music app. There is a wide range of skins available for support.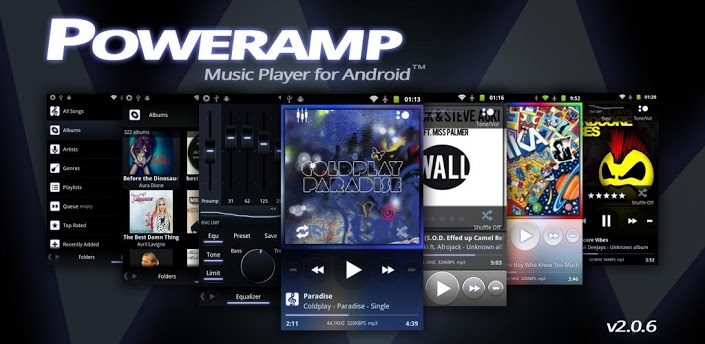 Developer: MAX MP
Availability: Paid on Google play
3. Z player
Bored of android music interface or want to try the Microsoft zune style UI , this is one of the best apps out there to watch videos and play music in windows style. This app also supports the beats audio and has bass and reverberation settings with 5 band equalizer but unfortunately not with any predefined pre-set. You can edit id3 tags, shuffle the songs looking at lyrics, smooth animations with artistic picture as background this app offers gorgeousness of windows phone music player. The default lock screen is not customization but still works for you.
Developer: ODESANMI
Availability: Paid on Google play
4. RealPlayer
Real player is one of the renowned players in windows platform and now the android app is having a great time in Google play. With over 10 million downloads, one of the most popular apps in play store is a good option to watch your videos or play music.
The user interface of the app is simple, neat and clean, player works fine with equalizer support and lock screen support. The app supports music identification and cover art download from grace-note and ID3 editing and graphic equalizer with pre-sets. This app doesn't offer you everything but it can act as a central hub to all your music, photos and music.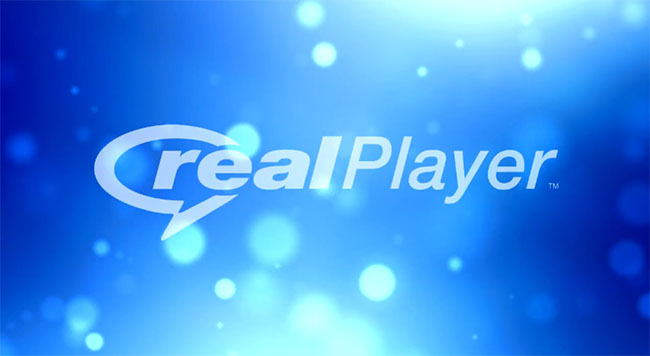 Developer: REALNETWORKS INC
Availability: Free and Paid on Google play
5. Winamp
One of the oldest contenders in media players , winamp is one of the most downloaded media player out there in Google play.  It offers wireless media sync by using win amp in PC. It has all the basic features like 10 band equalizer  customizable home screen, lock screen playing, widgets, gap-less playback, and customizable lock screen. The con is that it cannot play videos or photos.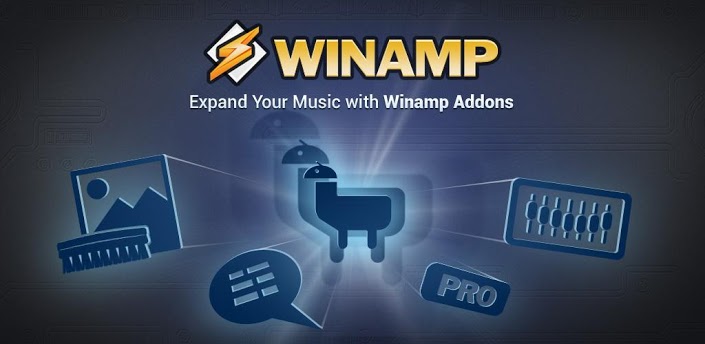 Developer: NULLSOFT INC.
Availability: Free and Paid on Google play
SEE ALSO:  2 Best Completely Free Antivirus and Anti-theft Apps for Android
6. DoubleTwist Player
This is one of the clean and well developed music player for android with ability to sync the iTunes music playlist wirelessly using air sync feature. The app is free to download but Air sync feature will cost you money to buy from Google play.
Developer: DOUBLETWIST
Availability: Free on Google play
7. Google Play Music
This is what you get when you use stock android OS. This app is free to download from the Google play. This app allows you to purchase music online as well as play the music on your device. You can download your favorite song and save it offline. You can share the music on Google plus and has a gape less playback support.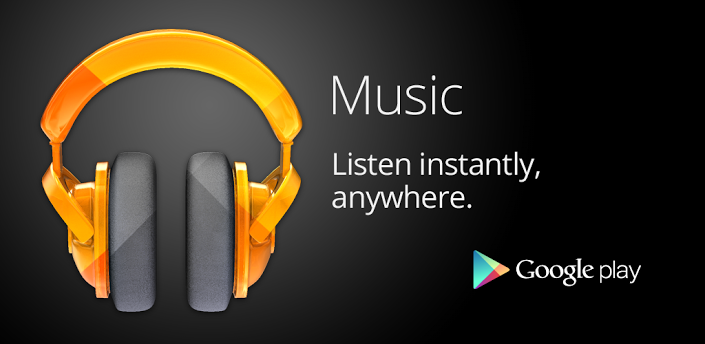 Developer: GOOGLE INC
Availability: Free on Google play
8. musiXmatch Lyrics Player
This is ultimate lyrics music player with synchronized support to lyrics with music. This app works with most of the third party music players like power-amp, player pro etc.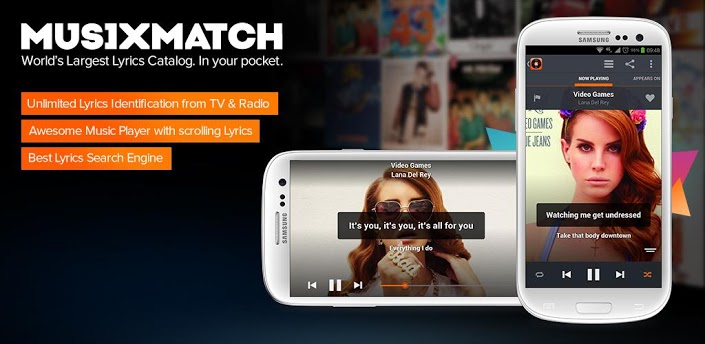 Developer: MUSIXMATCH
Availability: Free on Google play
9. Rocket Music Player
With over 1 million downloads and with impressive user interface this app have many things to offer. This app comes with 5 band equalizer  tag edit support, sleep timer,  custom lock screen and this app even allows you to sync your iTunes playlist using third party app iSyncr.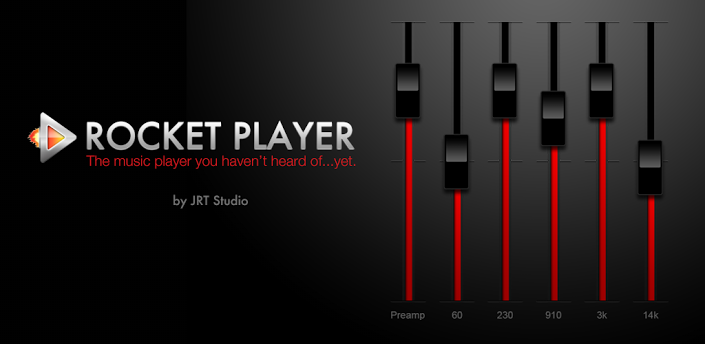 Developer: JRTSTUDIO
Availability: Free and Paid on Google play
SEE ALSO:  16 Tips and Tricks for Android Jellybean Users for Better Experience
10. Jet Audio Plus
New contender in Google play but known for its media player for PC , jet audio not only provide you advanced features like 20 band equalizer, different lock screen , 10 app widget support, sound effects, gap-less playback etc. But this is an emerging music player and more new features are added day by day with each update. This player also allows you to control mic button of headphone for different playback options.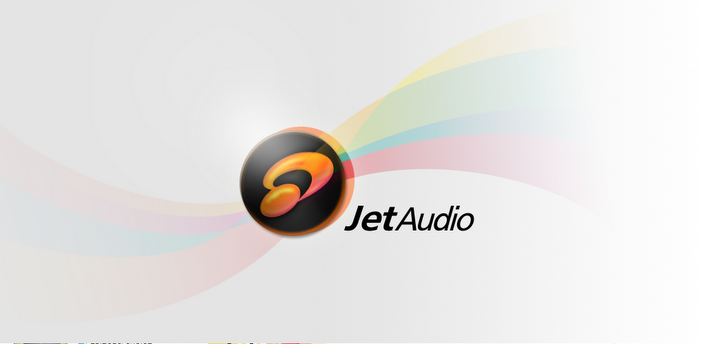 Developer: TEAM JET
Availability: Free and Paid on Google play
SEE ALSO: Top 10 Finance and Money Management Apps For Android